Thomas Jefferson School of Law Launches New LL.M. in Practice Skills Degree Program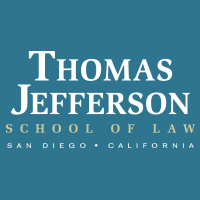 San Diego, CA, 12/20/16 - Thomas Jefferson School of Law is proud to expand its experiential education offerings with an LL.M. in Practice Skills, helping J.D. degree holders meet increased demand for skills as an essential component of practicing law.
Program participants will have a choice of three concentrations: Transactional Practice, Civil Litigation, and Criminal Practice. Each concentration will feature six core classes, and students will build on that core with electives taken in any discipline across the program for a total of 24 units.
In that way, all program participants will have the opportunity to develop and hone their skills in critical areas such as client interaction, the business aspects of practicing law, pre-litigation and litigation, and other forms of dispute resolution.
Examples of courses offered in this engaging, hands-on program include Client Interviewing & Counseling, Negotiation Theory & Skills, Law Practice Management, Deposition Practice, Litigation & Technology, and a wide variety of placements in externships and in-house, pro bono legal clinics.
"Having long been a leader in experiential education, we are excited to help those who already hold a J.D. become the best attorneys they can be, providing an even higher standard of service to their clients, the courts, and communities throughout the country," says LL.M. in Practice Skills Program Director and Law Professor Jeff Slattery.
The first opportunity to achieve an LL.M. in Practice Skills will begin in the Fall 2017 semester. Students from around the country and the world are encouraged to apply, contributing to what is among the most diverse law school campus in the nation.
More information on this new graduate program can be found at
http://tjslgraduateprograms.com/masters-degrees/llm-practice-skills/
The mission of Thomas Jefferson School of Law is to provide an outstanding legal education for a nationally-based, diverse student body in a collegial and supportive environment with attention to newly emerging areas of law, particularly those related to technological development, globalization and the quest for social justice. Located in Downtown San Diego, Thomas Jefferson School of Law has evolved into an innovative, cutting-edge law school, devoted to the individual needs and success of its students. More information is available at
www.tjsl.edu
.
—- END —-
CONTACT: Thomas Jefferson School of Law Director of Marketing and Communications Edgar Hopida, 619-961-4314 or 619-913-0719,
ehopida@tjsl.edu
Email Thomas Jefferson School of Law