Vietnam Cambodia Tours Launched for American Vacationers by VietnamesePrivateTours.com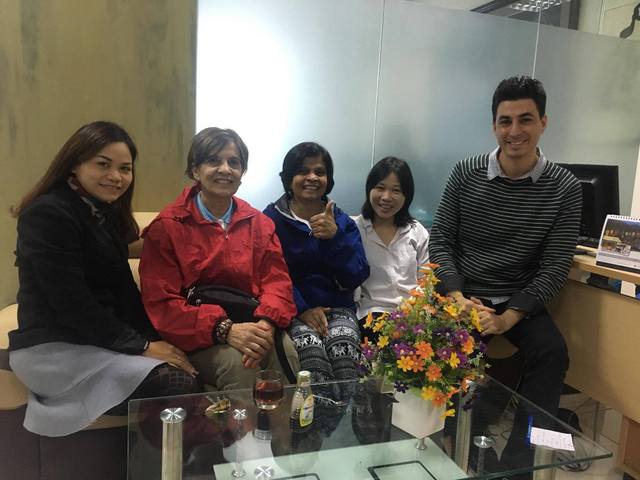 January 4, 2017 - Vietnamese Private Tours (
http://www.vietnameseprivatetours.com
) has been offering bespoke Vietnam and Cambodia tours for worldwide vacation makers since ages has now announces launches of new Vietnam and Cambodia tour packages for American travelers.
Vietnam and Cambodia are like a puzzles to which creates a great array of sites to visit in Indochina peninsula. Both destinations are super favorite holiday destination for a large number of travelers coming from very diverse countries specially from USA. Vietnamese Private Tours recently announced the launch of new custom guided
Vietnam Cambodia tours
catering to some of Indochina's most popular places and catering to different traveling style from Mekong river cruises to traveling from Northern Vietnam to Phnom Penh and Siem Reap including majestic temples of Angkor Wat, said Hamid, Founder of Vietnamese Private Tours
Vietnam is for sure one of the top tourist destinations in Asia among the American traveler and every year company receives a large numbers of both individuals and group travelers booking directly for their stay. They offer a variety of
Vietnam tours
that appeals to very diverse vacation makers – both individuals and families as well as senior travelers. American veteran from the Vietnam war times specially has shown their interest to visit Vietnam and Cambodia to see the differences through the years. Many people consider booking a well-planned tours to visit best of both country in order to enjoy Vietnam and Cambodia to the fullest.
We're very happy and proud to rely on our long years of experience to be delivering premium quality
Vietnam Cambodia Tours
at attractive price tag per person and our mission is to exceed expectations wherever and whenever possible. Vietnam is an amazing destination and we do first hand as we know what works for each vacations, added Hamid, Founder of Vietnamese Private Tours.
According to Vietnamese Private Tours, some of their most popular
Vietnam Cambodia tours
currently include: Southern Vietnam and Cambodia, Classic Vietnam and Cambodia as well as luxury cruise journey from Ho Chi Minh city to Phnom penh and Siem Reap .
Some of the best and newly designed experiences to which Vietnamese Private Tours has always been focusing is to let traveler get familiar more with the local cultures, meet and visit local families and taste the locally made dishes to which only local can make it, this is due to the strong connection that company has made through its years of experience. In addition,
Cambodia tours
and specially Angkor Wat and the temple touring could be an experience of lifetime to which the company will add extra attention to let traveler educate about what is so called the largest religious structure in the world.
About Vietnamese Private Tours
A long established travel agent based in Hanoi that offering all kind of friendly Vietnam tours as well as Cambodia, Laos and Myanmar with extra attention to details to which make the company shine like a gem among the western tourists. The company official name is 'Vietnamese Private Tours' and it has another newly designed website that is so called
http://www.vietnameseluxurytravel.com
focusing on ONLY luxury high end holidays within the region.
Email Vietnamese Private Tours