Raymond Tittmann and Team Join Wargo French's Los Angeles Office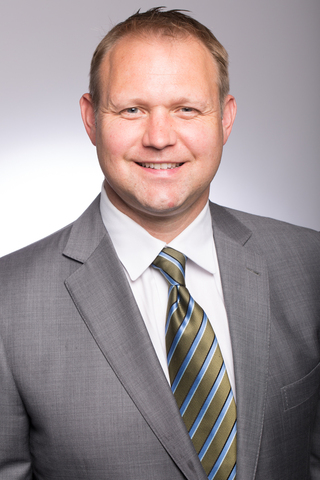 Los Angeles, California, January 6, 2017 - Raymond J. Tittmann has joined Wargo French as a partner in the Los Angeles office, along with his team of insurance experts. Joining Ray is Associate Edward Valdespino and Claim Specialist Michael Walsh. Ray advises and represents insurance companies on a wide range of insurance products, including commercial general liability (CGL), commercial auto, professional liability (E&O), employment practices (EPLI), property (P&C), life, disability, accident, and lender-placed insurance. He also maintains a broad commercial and class action litigation practice.
Ray has been recognized by Chambers & Partners USA for two years in a row in the area of Insurance Law (Insurer). Chambers ranks leading firms and lawyers in various practice areas. Ray is one of the only attorneys recognized in this category from a small or mid-sized firm.
"I am excited for the opportunity to join Wargo French and I look forward to working closely with the attorneys in the Los Angeles office," said Ray. "I think my experience and insurance business will make an excellent fit at Wargo French."
Prior to joining Wargo French, Ray was a partner at Edison, McDowell & Hetherington, LLP, a Texas based firm. Ray was a founding partner at both of EMH's California offices. Prior to EMH, Ray was an associate and partner at Carroll, Burdick & McDonough LLP (now Squire Patton Boggs) for almost 12 years, and an associate at Paul Hastings for almost five years. Ray is a 1997 Dean's List graduate of the University of Notre Dame Law School. He obtained his Bachelor of Arts degree from Thomas Aquinas College in 1994.
When he is not practicing law, Ray enjoys playing and coaching soccer with his six children. He also serves on the Board of Regents for his college alma mater, Thomas Aquinas College.
Ed Valdespino is a 2010 graduate of The University of Texas, School of Law, cum laude. Michael Walsh, a 2004 graduate of San Francisco Law School, handles complex insurance claims and specializes in Examinations Under Oath.
For more information about Ray or to follow him online, please visit the following:
http://www.wargofrench.com/attorneys/raymond-j-tittmann
https://www.linkedin.com/in/raymond-tittmann-3842042
https://www.avvo.com/attorneys/91106-ca-raymond-tittmann-127948.html
http://www.chambersandpartners.com/USA/person/1502291/raymond-j-tittmann
https://twitter.com/RayInsurerAtty
http://lawveritas.com/attorney/raymond-tittmann/
ABOUT WARGO FRENCH
Wargo French is a national full service law firm with offices in Atlanta, Georgia, Miami, Florida, and Los Angeles, California, and is committed to providing the highest level of service to its clients. The highly credentialed attorneys at Wargo French are a close-knit group, with many having practiced together for the majority of their careers. Similarly, many of the firm's clients have been served by members of Wargo French for over a decade. The strong and long-standing bonds between the firm and its clients are a product of the level of service provided by the firm's attorneys. It is this focused team effort and commitment to clients that distinguishes Wargo French from its competitors and has allowed the firm to develop a client base that rivals those of larger law firms.