Simply Charly Re-Launches its "Ask The Expert" Platform, A Free Resource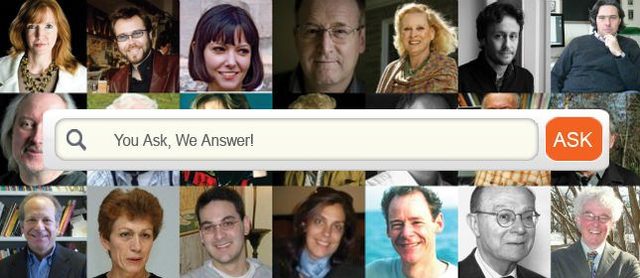 January 10, 2017 - Simply Charly, an original, one-stop portal for students and teachers that brings to life, in a compelling and engaging manner, some of the most prominent historical figures, has relaunched its "Ask the Expert" platform, an online resource that will connect students and general knowledge seekers with scholars and experts from around the world.
These personalities, each a renowned expert in his or her field, can provide answers to questions relating to science, literature, philosophy, music, and other disciplines.
"This exciting section of our website allows students to connect with leading scholars from around the globe by asking specific questions about history's most notable movers and shakers, and receive accurate and timely responses," says Charles Carlini, founder of Simply Charly. "For example, if you'd like to know anything about Napoleon Bonaparte, Alan Schom, a distinguished Napoleon scholar and biographer, will provide an answer. Or if you are intrigued by Salvador Dalí, Joseph Nuzzolo, founder and president of the Salvador Dalí Society, will address your question."
In all, 50 experts are currently on hand to answer questions and provide valuable information; new experts and questions are added to the section weekly.
First-time visitors to the site can simply register for a free account and visit the "Ask the Expert" section to submit their questions. Our experts will respond within 24-48 hours by posting answers on the "Ask the Expert" page of the Simply Charly website.
"We understand that searching the web may not always lead you to the answers you seek," Carlini says. "That's why we created our 'Ask The Expert' platform to connect those seeking answers or guidance with experts who specialize in a particular field or historical person. We are pleased to have partnered with such an illustrious team of scholars and look forward to working together to provide a valuable resource for students and general knowledge seekers worldwide."