CambodianPrivateTours.com Announces Cambodia Tours 2017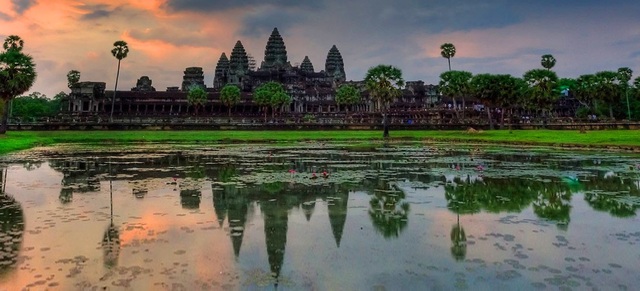 Cambodian Private Tours
have been newly designed as a comprehensive website showcasing company best Cambodia private tours as well as different travel packages that includes different traveling style from
Angkor Wat tour packages
to luxury travels, budget packages, and tours packages based on client demand and interest, in addition, the Mekong River cruise packages that are currently displayed in the website are among the highlight cruise holidays that are running between southern Vietnam and Cambodia and are highly in demand by the vacation makers, said Pham Huy Thong, MD and CEO of Viet Center Tourist & Event,ltd
Cambodia in particular is being recognized as a destination for travelers with all kind of demand, from budget touring, beach holiday with luxury stay, temple touring and much more, the popular
Cambodia tours
attract more of European, American and Australian that are willing to come for a vacation of lifetime. Cambodia now has world class hotels and chain boutique resorts, beaches and cuisine, in addition to its natural beauty, rich in history and traditional culture which makes it a great destination in Asia, also, destination Cambodia is located in between Thailand and Vietnam and Laos which makes it an easy destination to flight, added Hamid, Marketing manager of Viet Cente Tourist & Event,ltd
Explore the massively represented Angkor Wat temples beside visiting the country's best and hidden gems that is combined with culinary experience, beach holiday and many more which makes any Cambodia tours turn to a special destination beside Thailand and Vietnam. In the other hand, the company offers
Cambodia tours
that are well planned and conducted by expert tour guides which is a great benefit that helps travelers to learn more about the country's great history. Also, company try to mix up their vacation and holiday packages with traditions that are passed down through generations around the land.
Viet Center tourist & event, ltd is thrilling to offers
Top Indochina tours
in addition to its uniquely designed tours and trip packages to offer convenience and all-inclusive vacation deals to the region: all meals; hotel and domestic flights, quality accommodations; transportation; sightseeing excursions with local guides; and gratuities. Food is locally sourced, and travelers experience a fusion of cuisines and regional specialties while traveling from Cambodia to Vietnam, Laos and or Myanmar, added Ms. Hoa, the online tour sale manager
After the summer holidays are over, experience off-season Cambodia tours. The beauty of country is emerging across the land and will makes it an interesting place to travel especially if visiting the country through a tour packages that allow you to visit must see as well as the destinations that are culturally involved to let vacation makes feel the country in a deeper hand, the
Classic Cambodia tours
could be an starting point for first time visitors in the country, added Hamid
About Cambodia Private Tours
Cambodian Private Tours under the official name of Viet Center tourist & event.ltd operating as a full service travel agent in Indochina has specialized in Vietnam, Cambodia, Laos and Burma (Myanmar) since 2008 . Offering scheduled and custom journeys to Cambodia, along the Indochina trails and across the South-East of Asia to Myanmar. The company is offering 100% satisfaction tours or money refund with no question. The company other website is
www.vietnamtourpedia.com
offering unique trip to Vietnam.