Julie Buechler Appointed to Thomas Jefferson School of Law Board of Trustees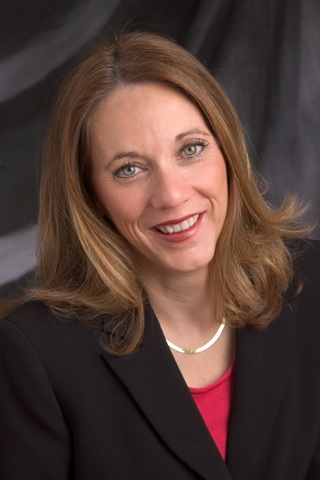 SAN DIEGO, CA, 1/13/17 – The Thomas Jefferson School of Law Board of Trustees today announced the appointment of Julie Buechler '94, general counsel of Cutwater Spirits, to the Thomas Jefferson School of Law Board of Trustees.
Julie Buechler is currently General Counsel & Corporate Secretary for Cutwater Spirits, an emerging spirits company (formerly known as Ballast Point Spirits). In this role, she handles all of the company's legal issues including working with government entities such as the federal Alcohol and Tobacco Tax and Trade Bureau and each state's Alcohol Beverage Control. Ms. Buechler also handles a wide variety of other legal issues such as contracts, trademarks and copyrights, and personnel.
Prior to Cutwater Spirits, Ms. Buechler worked at Ballast Point Brewing & Spirits, one of the fastest growing and largest craft breweries in the country. Joining the company in 2013 as the company's first General Counsel, she helped Ballast Point complete a $1 billion+ transaction with Constellation Brands for the sale of the company. While building an incredibly talented team, Ms. Buechler helped the company achieve a sustained period of amazing and profitable growth, unparalleled in the industry.
Before joining Ballast Point, Ms. Buechler served in various roles at Cricket Communications, a wireless service provider. During her tenure, she represented the company before the Federal Communications Commission, state legislatures, and public utility commissions while overseeing regulatory budgets and lobbying efforts. Prior to Cricket Communications, she worked as an attorney at Bobbitt Pinckard & Fields A.P.C., a law firm specializing in the representation of law enforcement officers individually and collectively though labor organizations. In addition to her law experience, Ms. Buechler has an extensive business background in a variety of leadership positions.
Julie Buechler is admitted to practice law before the United States Supreme Court, US Court of Appeals for the Federal Circuit, US Court of Federal Claims, and US District Court – Central District of California, US District Court – Southern District of California, and US District Court – District of Arizona.
She is a 1994 cum laude graduate of Thomas Jefferson School of Law and received her Bachelor of Science degree in Business Administration from San Diego State University.
"I've been fortunate throughout my career to leverage my Thomas Jefferson School law degree into a series of successful opportunities at some absolutely amazing companies – most recently at Ballast Point Brewing & Spirits and now at Cutwater Spirits," says Julie Buechler. "It's fulfilling to be able to come full circle and give back to the school which allowed me to get my start. It will be fun to feel the energy and excitement on campus as students go about their daily routines while changing the trajectory of their lives."
The mission of Thomas Jefferson School of Law is to provide an outstanding legal education for a nationally-based, diverse student body in a collegial and supportive environment with attention to newly emerging areas of law, particularly those related to technological development, globalization and the quest for social justice. Located in Downtown San Diego, Thomas Jefferson School of Law has evolved into an innovative, cutting-edge law school, devoted to the individual needs and success of its students. More information is available at
www.tjsl.edu
.
—- END —-
CONTACT: Thomas Jefferson School of Law Director of Marketing and Communications Edgar Hopida, 619-961-4314 or 619-913-0719,
ehopida@tjsl.edu
Email Thomas Jefferson School of Law