The Divorce Angels help users navigate their emotional Divorce Recovery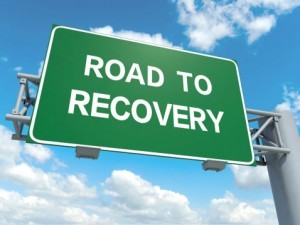 January 17, 2017 – Toronto, Ontario – Research shows that the emotional recovery from a divorce is complicated, even after people begin new lives.
Most people going through a divorce experience some degree of depression and sadness as part of the grieving process over the loss of their marriages. And depression often continues for years after the divorce if people don't deal with their grievances properly.
The Divorce Angels website provides users with resources and recommendations to professionals in many fields to help them with their recovery.
Divorce is extremely difficult and a challenge for most people", said Marni Sky, Co-Founder. "It's important to learn coping strategies and skills in order to adjust and move forward."
"Finding a great therapist or coach to provide supportive counseling is key to emotional Divorce recovery said Mara Marcello, Co-Founder. "We have hand-picked therapists, and life coaches on the site who are successful in helping people increase their life satisfaction and cope with challenging situations."
TheDivorceAngels.com
is an online support network for people going through divorce, thinking about divorce or simply looking for guidance. The site features more than 200 amazing and inspiring
divorce professionals
in a variety of fields who work hard to provide guidance, knowledge and tools to help others move forward in a positive manner during a very difficult time in their lives.
For further information, please contact:
Shari Wagman
Shari@divorceangels.ca