Intrafocus Announces the 2016 Balanced Scorecard Survey Results Are In!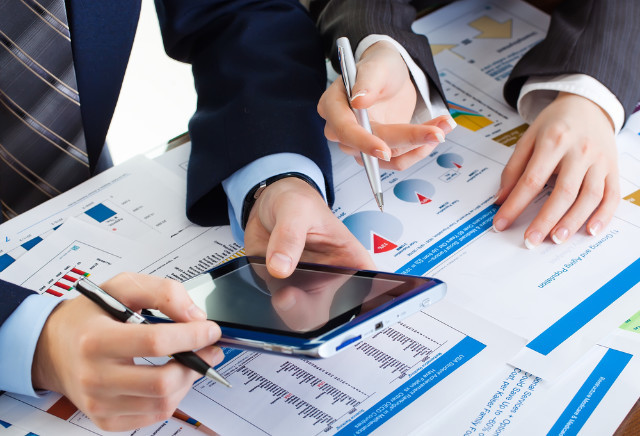 January 19, 2017 - Every year Intrafocus runs a
Balanced Scorecard Usage Survey
with its survey partners 2GC. The 2016 survey results are now in and the report has been written. This survey, which has been run for the past 5 years, show trends in business performance and KPI management. For anyone who is interested in managing the performance of their organisation better, this is one of the top must-reads of the year.
This year was a record year for responses. The survey is really gathering momentum as the only business performance survey that has consistently tracked the most important aspects of KPI and scorecard management. One of this years highlights was that more than 75% of the respondents believe that their Balanced Scorecard was 'extremely' or 'very' useful.
"We were delighted with the number and quality of the responses this year" said Clive Keyte of Intrafocus "our respondents not only answered the standard questions but provided many comments to back up their views. This has become an invaluable research tool for both managers and practitioners"
Some of the highlights of this survey in comparison to previous surveys are:
A larger number of organisations are using the Balanced Scorecard principles to manage the Operational side of their activities as well as strategic elements
A surprisingly high number of respondents do not use any software tools to report their Balanced Scorecard. 33% of respondents were using MS office tools, such as Excel spreadsheets. Quickscore was the most commonly used specialist software. These findings do reveal an opportunity – with a few adjustments most organisations would see better returns on their investment. Introducing software automation to ensure more frequent reporting and trigger the changes which result in consequences could make Balanced Scorecard performance more effective.
As expected there are strong / frequent links between Balanced Scorecard and Planning and Budgeting, however the proportion including explicit links to strategic plan elements such as a Vision has fallen slightly this year.
The report also include a set of interesting quotes including:
"In just a few years, the use of balanced scorecards has brought the company a long way in terms of getting all divisions and people within those divisions working together, on the same page, toward common goals."
"Utilizing the balanced scorecard has allowed us to have a consistent message to team members as well as quickly move on high impact projects that drive organizational success."
About Intrafocus:
Intrafocus is a business performance management software reseller and consultancy. They supply software into Europe, the Middle East and Africa. The software provides a structured framework enabling strategic alignment through linked business objectives, key performance indicators and initiatives. The software can be easily integrated into any strategic planning process or added later as a management tool.