In the Wake of Deadly Tornadoes, MoneyBug Provides Solution for Flooded, Damaged Homes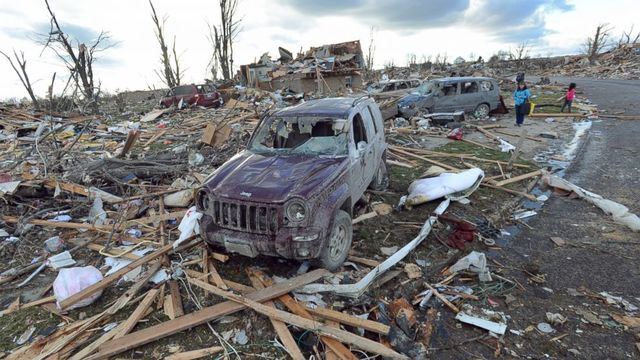 January 24, 2017 - Georgia, United States - As Georgia and continues to assess the harm caused by record rainfall and harmful storm surges, MoneyBug has set to work. By providing a way for homeowners to sell their damaged home and move to another one, MoneyBug aims to bring some relief to Florida and Georgia residents, and give them one less thing to worry about. The worst damage reported in the South Central Georgia city of Adel. Reportedly, eight people have been killed by the storms, which produced tornadoes throughout the two states and leveled a mobile home park, where five people are still missing.
The storms are now long gone, but its massive impact is still causing problems for communities throughout Florida and Georgia. Wind and water have caused considerable damage to homes in these states, and MoneyBug aims to help affected communities pick up the pieces.
MoneyBug is a national home buying company who specializes in the purchase of homes through a fast and fair process that benefits the homeowner. Regardless if a home has been flooded or damaged by tornado winds, MoneyBug still guarantees to pay top dollar for the home as-is, no repairs needed.
The massive destruction caused by the spontaneous line of storms has interrupted the lives of Floridians and Georgians, and left them with ruined homes. But, the speed and simplicity in which MoneyBug will buy flooded or damaged homes could provide homeowners a break from the stress of the storm.
A unique sales process and
cutting-edge technology
set MoneyBug apart from existing market options. After years of acquisitions that established MoneyBug in the housing market, they have the ability to utilize specialized technology and calculate a real cash offer for the home. Simply by typing in their address, the homeowner is provided with a real cash offer for the home, instantaneously.
MoneyBug, a Dallas-based company, was founded in 2008 with the mission to help homeowners sell their houses through a simple, fair process. The company's dedication has taken this mission nationwide, and, to date, MoneyBug has purchased enough homes to equal over one-billion dollars in acquisitions.