Johnny's Selected Seeds Partners With PixelMEDIA To Launch New Ecommerce Website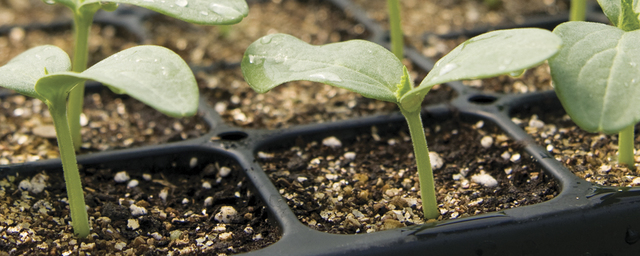 PORTSMOUTH, N.H., January 25, 2017 - PixelMEDIA, a digital commerce company for lifestyle brands, recently launched a new, mobile-friendly eCommerce website for Johnny's Selected Seeds, an international multichannel retailer for commercial growers and home gardeners. The new site allows Johnny's to enrich brand awareness and customer engagement through superior 24/7 global digital commerce experiences.
Operating from an organic research farm in central Maine, Johnny's is a rapidly growing, employee-owned seed company. The company's mission is focused on helping growers and gardeners succeed with superior seeds, tools, information, and services. Johnny's also offers an extensive Grower's Library for growers, farmers, schools, and other organizations around the world.
PixelMEDIA provided strategy, design and implementation services to help the company showcase its seed products and library resources, reliably process fast and secure transactions, and allow customers around the world to engage with the brand through a smoother, more personalized online experience.
"The concepts of sustainability, community, and quality resonate strongly with an audience that is invested in a brand committed to a higher quality food supply," said Erik Dodier, PixelMEDIA CEO. "As Johnny's continues to flourish and grow in pursuit of its mission, we're excited to offer the world-class digital commerce strategies and tools that will enable the company to confidently manage and scale every aspect of its online business."
The Internet has served as a major platform for Johnny's business worldwide since 1995. However, the company had outgrown its existing commerce platform, which lacked some of the current expected commerce features and required dedicated resources to keeping it up and running. Not only were building and customizing updates to that solution time-consuming, but the user experience it delivered was unreliable and inconsistent. The site was also missing out on a significant share of mobile-based business.
Through its well-established partnership with Salesforce Commerce Cloud (previously known as Demandware), PixelMEDIA was able to offer Johnny's significantly greater eCommerce reliability with the benefits of automated enhancements. In addition to reducing the need for resources to keep up with new features and updates, the unified, cloud-based solution allows for a more seamless shopping experience for Johnny's customers worldwide.
"After extensive discussions with systems integrators around the country, we determined that PixelMEDIA would be a partner who not only offered deep technical knowledge of the Salesforce Commerce Cloud platform, but had the proven experience, expertise and vision we need to address myriad unique challenges our business is constantly presenting," said Director of Marketing Gretchen Kruysman.
Key features of the new site include:
Reorganized product categories and filters
Larger, more intuitive imagery and graphics
A more robust and predictive search tool
Responsive design for mobile-friendly experiences
Architecture that allows for future customer service features
A custom Quick Order feature designed by PixelMEDIA allows Johnny's customers to bypass a formerly multistep process and effortlessly add items to their shopping carts. Growers, farmers, schools and other organizations also have the ability to easily access the robust Grower's Library, an integral part of the company's mission to help its customers excel.
Johnny's Selected Seeds first put down its roots in spring, 1973, when founder Rob Johnston, Jr., started the fledgling seed company in a New Hampshire farmhouse. He named his small company after the legendary seedsman Johnny Appleseed (John Chapman). Before "ecology" became a household word, Johnston's simple seed package and no-nonsense catalog drew interest from a broad range of gardeners, from beginners and veterans to fresh market growers looking for a diverse selection of innovative, high-quality items.
"Since launching our new site, we've been able to elevate the conversation with our customers from online sale to engaging brand experience," Kruysman said. "We look forward to continuing to partner with PixelMEDIA as we expand our catalogue and provide growers around the world with the best products, information, research, and service available."
ABOUT PIXELMEDIA
PixelMEDIA helps lifestyle companies launch, manage and grow their eCommerce channel. Clients include Ecco Shoes, The Company Store, Vibram, BCBG, and Stonewall Kitchen. Keep up with the latest news and updates at
www.pixelmedia.com
and on Twitter, Facebook, and LinkedIn.