Ontario Auto Insurance Rates Fall While Customers are Confused Says Shop Insurance Canada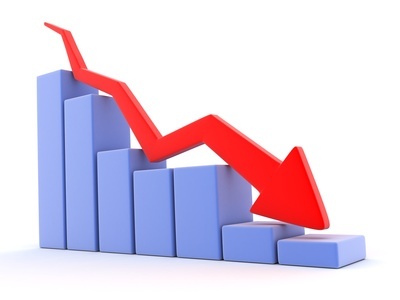 January 25, 2017 - Shop Insurance Canada is a leading online insurance quote provider and an industry authority. The company points to a
recent recommendation
by the Financial Services Commission of Ontario (FSCO) to raise rates as a point of confusion for drivers seeking auto insurance.
In 2013, the government promised to reduce auto insurance premiums in Ontario 15% by August 2015. That date came and went and minimum improvements had been made. The pledge had long been accused of being a vote grab as the Liberals were negotiating a deal with the opposing NDP.
The government often insisted that the goal was possible. When it failed Ontario Premier Kathleen Wynne changed tact and described the promise as a "stretch goal". Despite the deserved criticism, the government said it would continue to work towards the 15% goal and since auto premiums have been inching lower.
Inching is the correct description as average
auto insurance in Ontario
is still over $1,400, not even $100 less than it was in 2013. According to the latest data, approved rates during the fourth quarter of 2016 decreased by 0.14%. The number was released by the Financial Services Commission of Ontario (FSCO).
A small decrease is perhaps the best that could be hoped for considering a recommendation to hike rates in 2017 was handed down by the FSCO in November.
Since the government's original 2013 promise, auto insurance rates have decreased by around 8.3%. Again, it is progress, but it is painfully slow. Still, Finance Minister Charles Sousa remains resolute to the fact that the government will work towards the 15% figure.
Shop Insurance Canada says the decision to recommend a rise in premiums coupled with Ontario's continued push towards a 15% decrease in auto insurance may leave consumers unsure which way insurance rates are going.
"The Ontarian government continues to affirm its commitment to decreasing auto insurance rates towards, but the FSCO is also cautious about rates in 2017. While decreasing rates is of course good, the whole situation sums up the turbulent auto insurance market. Consumers are rightly confused about mixed messages."
About Shop Insurance Canada
Shop Insurance Canada is a Toronto based company that specializes in delivering the best auto insurance products to customers around Ontario and Canada. The online quoting tool uses an engine that is easy to use and accurate enough to deliver the best auto insurance quotes from over 25 of Canada's leading providers. Shop Insurance Canada also offers expert advice on the auto insurance industry, as well as guides and news to help customers find the best deal possible.
Shop Insurance Canada works hard to bring all the latest insurance news to customers. We believe that understanding the industry starts with knowing what is happening day to day. Our customers and readers are hugely important to us, and we want them to get the best deals by being involved in the industry. If you have any interesting insurance topics or stories, let us know and we will be happy to consider it and write it up.
Perhaps you have a funny story about your premium evaluations, or maybe a genuine worry about the state of insurance in Canada. Shop Insurance Canada wants your voice and story to be heard, so get in touch with us via our official
contact page
.
Shop Insurance Canada
1003-60 Bathrust St.
Toronto, Ontario
M5V 2P4
Canada
416-913-0151
Email Shop Insurance Canada