Uncertainty in the New Year? Join Psychic Medium Laura for answers, insight and guidance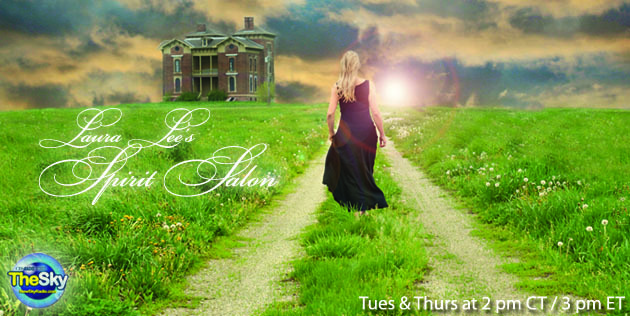 January 26, 2017 - Join Psychic Medium Laura for answers, insight and guidance. "You are never alone," reminds Psychic Medium Laura Lee, a popular talk radio host. "There are always angels in your life to guide you in times of need."
Laura can see, feel, hear, and know what the dearly departed need to communicate to the living. She offers advice from the other side concerning health, financial, career and relationships matters that pertain to the past, present and future. Her readings dispel fear, reveal truth and inspire hope to help people make better choices for their future.
Laura will perform psychic mediumship readings during her live telephone conference; 'Spirit Salon' on Sunday, Januray 29 at 1 pm CT / 2 pm ET. Call from the comfort of your own home to participate anywhere in the world. The cost is $44 per person. The telephone conference has limited space available, reserve early by Friday, January 27 at 4 pm CT / 5 pm ET. RSVP online at MediumLauraLee.com under Spirit Salon or call 309-888-4589.
She'll be joined by special guest, author and counselor, Randi Fine of 'Awaken from Life' to openly discuss with the audience how to find your personal truth from life lessons.
Laura hosted "Spirit Salon" radio show broadcasted coast-to-coast on CBS Radio stations in Boston, Seattle, Pittsburgh and Detroit where she answered callers' questions. She began her broadcasting career on LA's KBIG 'Angels in Waiting', LA's KOST "After Life Show" and Magic 100.7 Morning Show in Illinois. Laura was featured on TLC, FOX News, NBC, PBS, Discovery Channel, and Gaia TV. A volunteer, Laura offers her services to law enforcement in search of missing children.
Email Psychic Medium Laura Lee