Shop Insurance Canada Says Cost of Fort McMurray Serves as Industry Lesson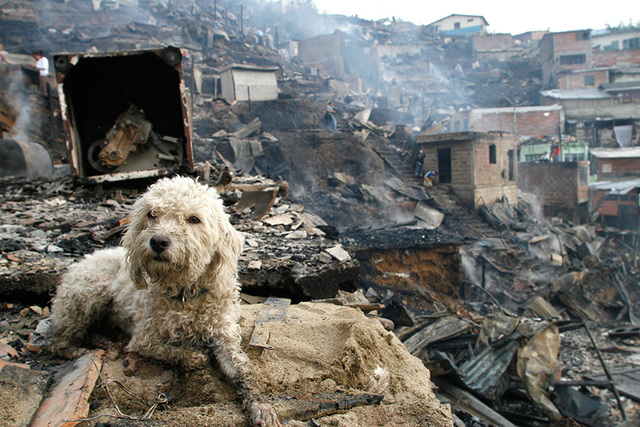 February 3, 2017 - A new study has put the
total financial cost of the Fort McMurray wildfire close to $10 billion
. With the insurance loss already believed to be around $4 billion, the clear lessons are there for the industry to see. Shop Insurance Canada says learning from these lessons will be easier said than done and that more Fort McMurray's are inevitable.
The full extent of the financial impact caused by the Fort McMurray wildfire has reached $9.5 billion, according to a study. An assessment for the total financial loss considers both direct and indirect costs of the blaze, which swept through the
Albertan
town during May, 2016 and displaced over 90,000 residents for nearly a month.
A figure of $9.5 billion has been reached by MacEwan University economist Rafat Alam. This considers the cost of replacing infrastructure, including buildings. Also added was lost income for various industries in the regions.
There were also significant indirect costs, such as lost timber, medical treatment, and environmental damage. Indeed, Alam believes the cost may still rise further:
"It's not fully done yet. More data kept coming and I'm sure it will keep coming in."
However, there will be no short-term finality as Alam believes it could take up to 10 years before full understanding of the financial impact from Fort McMurray is understood. Insurance companies are estimated to have paid out around $4 billion, making the fire the costliest insurance loss in Canadian history.
1,800 family home were lost in the fire, as well as hundreds of other commercial and government buildings. One of the truly remarkable aspects of the Fort McMurray blaze is that no one died as a direct result of the fire.
Insurers were
warned in September
that Fort McMurray is just the first of major wildfires, which will increase in the coming years. Climate change caused by global warming will increase forest fires in the country by 50% before the end of the century.
That's according to a new report from Natural Resources Canada. The report was released last week and warns that even the Fort McMurray wildfire will be surpassed in terms of size, damage, and cost to the insurance industry.
The May wildfire dubbed the Beast covered 590,000 hectares, but climate change will see that number broken in the coming years. Indeed, the area of forest burned by fires each year will double by the start of the next century.
"Climate change is gradually imposing an increasing trend on forest fires, a trend that is partially masked by the large variability of this disturbance," says the report.
In 2015, there were 7,068 forest fires in Canada, a slight increase on the 10-year average. However, it seems fires are spreading more because the area burned by those 7,068 blazes was 50% higher.
Industry expert, ShopInsuranceCanada.ca, says that the seeds are already sewn on more Fort McMurray-like events. Insurance companies cannot stop them happening and must be prepared to deal with the losses they cause.
"The problem with events like Fort McMurray is the advancement on climate change upon places where people have created population centres. Insurance companies must create an industry infrastructure and have teams ready to deal with these huge events. While the industry is still recovering from the Fort McMurray wildfire, another event could be just around the corner. It is one of the biggest challenges insurance companies now face."
About Shop Insurance Canada
Shop Insurance Canada is a Toronto based company that specializes in delivering the best auto insurance products to customers around Ontario and Canada. The online quoting tool uses an engine that is easy to use and accurate enough to deliver the best auto insurance quotes from over 25 of Canada's leading providers. Shop Insurance Canada also offers expert advice on the auto insurance industry, as well as guides and news to help customers find the best deal possible.
Shop Insurance Canada works hard to bring all the latest insurance news to customers. We believe that understanding the industry starts with knowing what is happening day to day. Our customers and readers are hugely important to us, and we want them to get the best deals by being involved in the industry. If you have any interesting insurance topics or stories, let us know and we will be happy to consider it and write it up.
Perhaps you have a funny story about your premium evaluations, or maybe a genuine worry about the state of insurance in Canada. Shop Insurance Canada wants your voice and story to be heard, so get in touch with us via our official
contact page
.
Shop Insurance Canada
1003-60 Bathurst St.
Toronto, Ontario
M5V 2P4
Canada
416-913-0151
Email Shop Insurance Canada