Hertz Furniture Announces Winner of 2017 New Year's Success in the Classroom Contest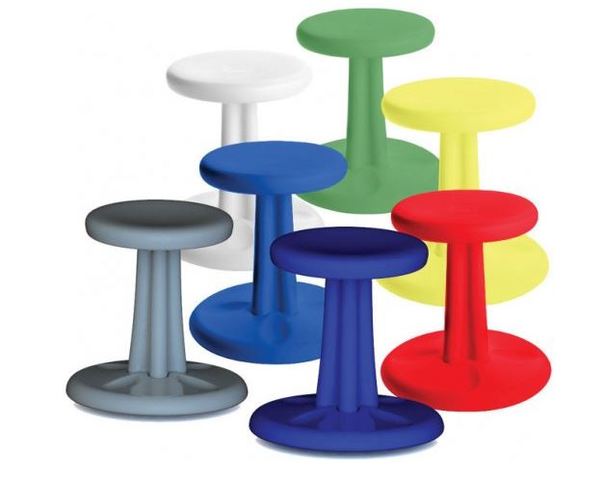 February 7, 2017 - Hertz Furniture, the leading national school furniture dealer, announced the winner of its New Year's Success in the Classroom Contest. The contest's goal was to recognize and reward their favorite heroes, classroom teachers and students, who had a vision for success for the new year. The winner is Angela Hall of Bullhead City Elementary School District #15 in Bullhead City, Arizona.
Using #hertzfurniture, teachers shared their goals and plans for success in the school year on various social media outlets. Hall plans to create a fun learning environment, saying, "…in 2017 my students and I will enjoy learning, being a part of a fun, loving and caring classroom environment together."
Hall is particularly excited about receiving classroom furniture designed specifically for the 21st century elementary school classroom. She is getting 1 Kore Executive Stool for herself and 4 Kore Wobble Chairs for her students. "These chairs will help my wiggly students focus better and become more successful in this goal for learning," she said. With wobble chairs, students have the ability to move around and constantly shift their weight, maintaining focus while releasing excess energy.
"It is a privilege to work with schools to create the right learning environments for all students," said David Mocton, President of Hertz Furniture. "Kore Wobble Chairs and Executive Stools are a boon for today's active students and their teachers. It is an honor to know that we are helping yet another educator create the optimal space for herself and her students." Hertz Furniture hopes that Mrs. Hall can use these wonderful stools to accomplish her educational goals for years to come.
Hertz Furniture was truly inspired to see how dedicated our country's teachers are to being successful in 2017. They would like to extend an honorable mention to teachers Lyssa Turner from Georgia, Jaime Yanesh from Sumter, South Carolina, and Lauren Carnevale from Illinois for their creative and inspiring plans this school year.
About Hertz Furniture:
For more than 50 years Hertz Furniture has been the furniture dealer of choice for schools, religious institutions, businesses, and government offices, providing top quality commercial furniture and superior customer service. Fast Quotes, Quick Ship products, Eco-Friendly furniture, free Interior Design & Project Planning, and Lifetime Warranties are just a few of the ways that Hertz Furniture provides added value to its customers. For additional information on Hertz Furniture and its extensive line of products and services, please visit Hertz Furniture, speak to a furniture specialist at 800-526-4677, or send an email to
jonathanyunger@hertzfurniture.com
.