Fusion Stone Gives Reasons Why Your Business Should Use Green Building Materials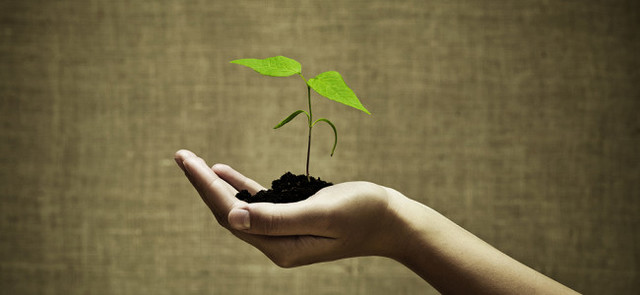 February 10, 2017 - Fusion Stone says that modern environmental concerns have turned 'green' from a color into a full-fledged movement. It says that the benefits to businesses are often overlooked even though we all know the environmental case for 'going green'.
Jane Henley, CEO of the World Green Building Council says the World Green Building Council's comprehensive report recently released a report which "synthesizes credible evidence from around the world on green buildings into one collective resource, and the evidence presented highlights that sustainable buildings provide tangible benefits and make clear business sense".
The reasons are outlined below:
Going green does not mean spending green:
Citing the report given by the World Green Building Council, the company says going green does not need to be more expensive than traditional building design and construction. This holds true especially when green initiatives are a component of the planning right from the onset. Incorporating green technologies into an existing design or trying to retro fit an old building can cost more, which is the reason why practices which are environmentally sound should be adopted from the start.
Increase asset value:
Another reason the company gave is that using green building materials and design will increase the value of construction project. Companies and individuals understand that going green is a growing and popular trend. It makes projects more marketable, and most times means that cooling, heating and electrical costs will be reduced, lowering expenses in the long run.
Reduce investor risk:
According to Fusion Stone, lower long term operating expenses and greater long term appeal means that for investors, projects have less risk attached to them.
LEED the way:
The company also pointed out that the use of green construction materials will enable you meet the standards set by Leadership in Energy and Environmental Design (LEED), a body recognized in Canada and all over the world. This means your project will be marketed as LEED certified. This will increase interest and investment in your project for environmental reasons, and due to the lower operating cost which is guaranteed as against non-LEED projects.
According to the company,
businesses will benefit from going green
and Fusion Stone is a great material to use when starting out. Fusion stone is made from recycled materials in manufacturing process, which limits the amount of carbon emissions. It does not need frequent replacement and the installation is hitch-free. Fusion stone is a LEED approved material which:
require little maintenance.
can be recycled easily
is shipped a maximum of 2400km by rail or 800km by car
use a large portion of recycled materials without compromising aesthetic appeal or structural integrity.
The company recommends Fusion stone as the perfect material to make your next project look amazing without breaking your budget.
Fusion Stone has a rich and proud history of Innovation, quality and Service. They are an example of the coming together of the beauty, strength, and maintenance free virtues of traditional stone with the ease of installation and affordability of
stone veneer
.
Fusion Stone
281227 Shouldice Block Road
Shallow Lake, Ontario
N0H 2K0 CANADA
Telephone: (519) 935-2771 ext.224 or (800) 265-3174
Email:
fusion@shouldice.ca