InfoGraphic Design Team Celebrate Success of Smart Infographic use in Pinterest Online Marketing Campaigns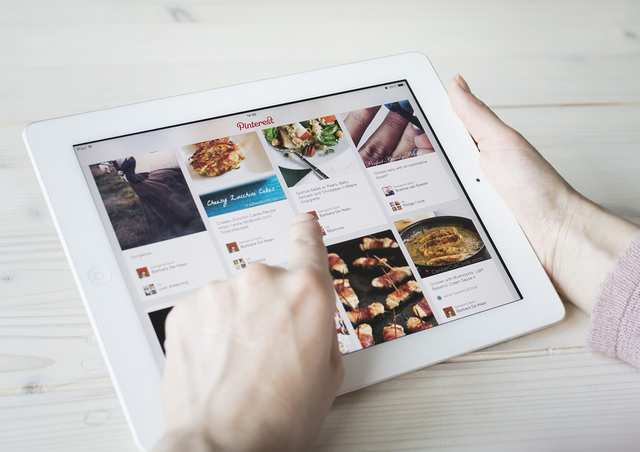 February 10, 2017 - It's agreed that the top online marketers and business who make the most out of their online marketing efforts stay on top of trends and opportunities in that ever fluid world. Leading team of creative designers and data analysts,
InfoGraphic Design Team
recently pointed towards Pinterest as being a fertile platform for marketing success, a place where their premium infographics are a perfect fit.
Businesses considering stepping out onto Pinterest, the increasing popular platform that allows users to post interesting photos, memes and graphics giving them a chance to go viral, have a very good reason to be happy. InfoGraphic Design Team recently tackled the subject of Pinterest infographic marketing on their informative blog, a subject they are quite an authority on. The InfoGraphic Design Team, crafted infographics have proven to be a powerful, compelling and cost effective approach to Pinterest success, making their thoughts on the subject potentially very valuable ones.
"Pinterest has become one of the most effective ways to use infographic marketing," commented Srish Agrawal from the company. "However, it's not enough to simply create an infographic and place it on their site, you need to make sure it appeals to your audience and has a clear call to action."
Pinterest infographics can take many different approaches, that when designed by professionals like InfoGraphic Design Team, are able to account for any number of contexts and situations to help deliver a desired outcome. Many of these are touched on in the team's "
7 Reasons Why Pinterest is the Best Site for Brands Using InfoGraphics
" recent blog post, along with a great deal more inside, eye opening and actionable information.
According to the company, the InfoGraphic Design Team consists of over 100 creative designers and data analysts who are all specialists in crafting world class infographics for the team's quickly growing number of satisfied clients across the globe. A variety of different styles of infographics are offered to meet client needs from the traditional infographic, to the interactive infographic, the 3D infographic and short or mini infographics that can make a point quickly that sticks in mind.
Of course, the team's infographics aren't limited to Pinterest. Clients from a very wide range of business spaces commonly order top quality designs for websites, for presentations, to use on other social media platforms and high quality video infographics, to meet the very real demand for live video content among many niche's customers. The InfoGraphic Design Team are always happy to discuss any potential projects, answering any questions and sharing their thoughts and ideas, if needed.
Feedback from clients for InfoGraphic Design Team's work has been positive across the board.
Chris Goswami, Director of Marketing & Communications, Openwave Mobility, recently said in a five star review, "It is a pleasure working with IGDT - they show great imagination, deliver excellent results and are highly responsive - all for a lower price than our local design agencies. I strongly recommend them and will use them again in the near future."
For more information or to request a quote be sure to visit
https://www.infographicdesignteam.com
.
Email Infographic Design Team