Sageworks Offers Informative Webinar on Benchmarking Insights with Donny Shimamoto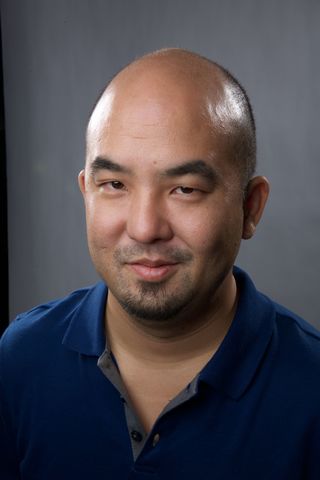 February 13, 2017 - Donny Shimamoto was announced as the featured educator for a SageWorks webinar,
Unlocking Insights: Benchmarking for Client Acquisition & Retention
. The session will help attendees understand how better information results in more informed decision making and ultimately gives the organization a competitive advantage.
This free webinar will be held on February 14th at 10am PT, and offers 1 CPE credit.
Donny
is the immediate past chairman of the AICPA's Information Management & Technology Assurance Executive Committee, and former member of its Governing Council and Assurance Services Executive Committee, and an honoree of multiple industry awards. He has worked on several international collaborations between the AICPA and CIMA related to business intelligence and is also a frequent speaker on how management accountants can help add-value to their organizations via CGMA webcasts.
Donny will explore how benchmarking can be added to a CPA practice to increase the value provided to clients and provide two case studies of leading firms who have incorporated benchmarking for success.
"Benchmarking is a critical aspect of creating value-added services for a CPA firm as it provides the client with a view of how they are performing relative to their peers." Donny continued, "Forward adopting firms have implemented these tools to have greater client conversion and retention. The CPA practices that want growth in 2017 should attend this course to learn how."
Donny has been recognized as a Top Thought Leader in Public Accounting by CPA Practice Advisor from 2012 to 2017, and one of the Top 100 Most Influential People by Accounting Today in 2013 and 2014. He received the 2009-2010 President's Award from the Hawaii Society of CPAs; was named to CPA Technology Advisor's 40 Under 40 list in 2007, 2009 and 2014; was named a Hawaii Top High Tech Leader in 2004; and was recently awarded an AICPA Standing Ovation Award in Information Management and Technology Assurance.
About Donny Shimamoto
Donny C. Shimamoto, CPA.CITP, CGMA, is the founder and managing director of IntrapriseTechKnowlogies LLC, an advisory-focused CPA firm specializing in organizational development and technology management for small businesses, middle market organizations, and nonprofits. Donny (@DonnyITK) is a recognized thought leader and educator in the fields of accounting technology, IT risk management, organizational development, and performance management fields; his dedication to helping accountants and organizations strategically innovate while proactively managing their business and technical risk is paramount. He is the recipient of numerous industry awards and can be seen across the U.S. educating audiences year after year. For more information, visit
http://www.donnyitk.com/
where you can find Donny inspiring the next generation of business professionals in his personal blog on leadership, business, IT and his life as a CPA.
About IntrapriseTechKnowlogies
IntrapriseTechKnowlogies LLC (ITK) is an advisory-focused CPA firm, focused on organizational development and business process transformation for accounting firms, nonprofits, and other businesses that are innovative and think BIG. ITK formulated the Intraprise Architecture model and consulting methodology that optimizes an IT strategy to support an organization's business strategy. ITK is a combined management consulting firm and systems integrator which results in expertise to right-size enterprise processes and leverage cost-effective technologies that enable small and mid-sized organizations to gain a competitive advantage. ITK provides executive-level technology management, enterprise architecture, business performance management, information architecture and management, technology risk management, and operations optimization consulting services. Visit
http://www.intraprisetechknowlogies.com/
for more information. ###
Email IntrapriseTechKnowlogies, LLC