Provinces are Taking Different Approaches to Green Vehicles Says Shop Insurance Canada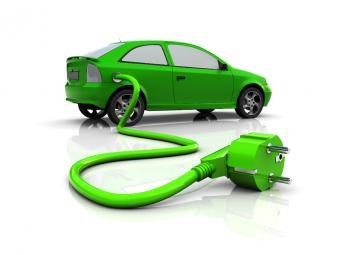 February 14, 2017 - Recent announcements in Quebec and British Columbia focusing on increasing use of environmentally friendly vehicles are in complete contrast. Shop Insurance Canada (ShopInsuranceCanada.ca) says that while governments are searching for solutions in clean energy personal transport, there needs to be clearer legislation for making electric cars more appealing.
In British Columbia, the government is attempting to entice customers with various incentives for buying electric and other alternate fuel vehicles. In Quebec, the province is taking a more direct and strict approach and bringing it straight to vehicle manufacturers by giving them certain targets to be met.
The B.C. Approach
British Columbia is encouraging customers to switch to environmentally friendly vehicles. The Minister of Energy and Mines announced an investment of $40 million to drive residents to "zero-emission vehicles, reduce greenhouse gas emissions and support investment in made-in-B.C. green technology."
On Friday, Bill Bennett announced funding of $40 million for B.C.'s Clean Energy Vehicle (CEV) Program. The province is putting the funding towards developing point-of-sale purchase incentives for customers over the next three years. Specifically, the funds will focus on incentivizing the purchase of battery electric vehicles with discounts up to $5,000 and hydrogen fuel cell electric vehicles up to $6,000.
In a press release, the
Ministry of Energy and Mines
says that the vehicle price gap announced for the CEV Program in March 2016 is still in operation. This initiative sees vehicles prices above $77,000 become ineligible for the purchase incentives.
Programs funded within the $40 million amount are also under development to:
Expand public, residential and workplace charging and hydrogen fuelling infrastructure;
Support research, economic development and job training in the zero-emission vehicle (ZEV) sector;
Increase public awareness of the benefits of ZEVs;
Continue purchase incentives for specialty-use vehicles used in vehicle fleets such as light-duty zero-emission trucks, buses and motorcycles; and
Provide incentives for bikes, electric bikes, electric scooters, car share credits and transit passes when someone scraps an older vehicle.
"Zero-emission vehicles are clean, quiet and reliable and help drivers reduce fuel and maintenance costs and tailpipe emissions, and are a growing economic sector in the province," Bennett said in the release. "Additional funding of $40 million for the Clean Energy Vehicle Program will help make zero-emission vehicles more affordable for British Columbians and build out charging infrastructure at residences, businesses and along our roads and highways to make sure there are places to charge them up."
The Quebec Approach
The approach of B.C. to incentivize customers purchasing clean transport is in contrast to a
recent announcement
in Quebec, where car manufacturers will bear the load of making green vehicles more readily available.
Quebec's new electric vehicle laws will put a strain on automakers, who will admittedly struggle to comply with the regulations. That's the view of David Adams, president of the
Global Automakers of Canada
, who was speaking at the Montreal Auto Show in January.
Under the new law, Quebec requires car manufacturers to sell a minimum number of electric, plug-in hybrid and hydrogen fuel-cell vehicles. Beginning in 2018, 3.5 per cent of all auto sales in the province must come from these alternative fuel solutions. Furthermore, by 2025 the threshold will increase to 15.5 per cent of all vehicles.
Quebec is the only province to pass such stringent regulations, which Adams describes as "very aggressive".
"It's going to be a real challenge to see how we're going to find a path to get there."
Contrasting Impacts and the Middle Ground
If we analyse both approaches, it is easy to say British Columbia is arguably being the most realistic. Industry expert, Shop Insurance Canada, says that customers will be intrigued by incentives offered by the province for buying alternate fuel vehicles. In Quebec, automakers will have a tough time to meet the demands the government has set.
That said, it could be argued that B.C.'s approach is not aggressive enough. It is a start to give customers incentives, but the $40 million investment is unlikely to significantly increase alternate fuel vehicle adoption in the province.
"There are positives and negatives from the approaches in Quebec and B.C., but it is probably a middle ground that will ultimately find most success. Automakers certainly need to be stimulated into making alternate fuel vehicles more readily available. Regulations are obviously a way to achieve this.
Equally, giving customers incentives to adopt cleaner cars is also important. We expect these incentives to grow in time and for retailers and automakers to engage with consumers more in a bid to entice them to cleaner fuels."
About Shop Insurance Canada
Shop Insurance Canada is a Toronto based company that specializes in delivering the best auto insurance products to customers around Ontario and Canada. The online quoting tool uses an engine that is easy to use and accurate enough to deliver the best auto insurance quotes from over 25 of Canada's leading providers. Shop Insurance Canada also offers expert advice on the auto insurance industry, as well as guides and news to help customers find the best deal possible.
Shop Insurance Canada works hard to bring all the latest insurance news to customers. We believe that understanding the industry starts with knowing what is happening day to day. Our customers and readers are hugely important to us, and we want them to get the best deals by being involved in the industry. If you have any interesting insurance topics or stories, let us know and we will be happy to consider it and write it up.
Perhaps you have a funny story about your premium evaluations, or maybe a genuine worry about the state of insurance in Canada. Shop Insurance Canada wants your voice and story to be heard, so get in touch with us via our official
contact page
.
Shop Insurance Canada
290 Rowntree Dairy Road
Woodbridge, Ontario
L4L 9J7
Canada
(905) 266 - 0536
info@shopinsurancecanada.ca
Email Shop Insurance Canada