Shop Insurance Canada Says Consumers Should Consider Car Brand Carefully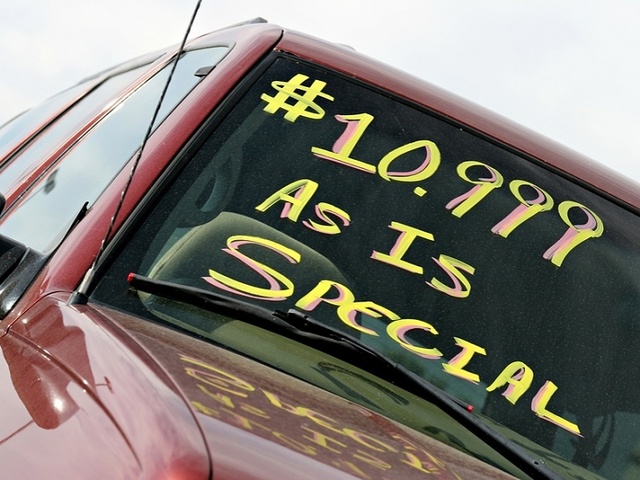 February 18, 2017 - Insurance industry authority, Shop Insurance Canada (ShopInsuranceCanada.ca), says there are several factors consumers should think about when buying a new vehicle. The
long term value and depreciation level
of a car and how it is viewed by insurance companies should be the primary considerations.
In a recent news item, the company says customers seeking a vehicle that will maintain its value should shop Japanese. That's according to data from Canadian Black Book. The online
vehicle value resource
says that vehicles made by Japanese manufacturers tend to depreciate slower than their European and American counterparts.
Brian Murphy, vice-president of editorial and research at Canadian Black Book, says Toyota and Honda are particularly good options for value retention. Speaking of vehicles from other regions, he said "The other countries, less so."
For customers looking to buy a new car, this is potentially very important news. The Canadian second hand car market is booming, suggesting a large number of people will eventually sell their new vehicle.
Desrosiers Automotive Consultants
points out that 2.8 million used vehicles were sold in Canada during 2016. These sales create a second hand micro-economy worth some $38.9 billion.
Adding to this insight, Shop Insurance Canada points out that choosing the right manufacturer can also help to make insurance premiums more affordable. It is worth noting that Japanese manufacturer vehicles are typically amongst the least expensive to insure.
"Japanese manufacturers are popular in Canada. Honda has the best-selling car in the country, while Toyota's sales are very competitive against rivals such as Ford. Vehicles made by these companies are considered safe bets for getting a lower insurance premium. They have fantastic safety records and are not often performance vehicles."
However, Shop Insurance Canada also points out that policy cost is not determined on vehicle alone. In fact, there are other more important factors that an insurer considers, such as driver record and location.
So, when customers look for a new vehicle, as well as assessing the insurance costs, they may also want to consider the resale value. Canadian Black Book has an awards system that measures the value of vehicles that are four years old. The company takes its data from real sales figures. For the 2017 awards, the tracking is for vehicles sold during 2013.
Also taken into consideration is the category of vehicle. Canadian Black Book classes 20 categories and has named three brand winners across Best Car, Best Truck/SUV, and Best Luxury Vehicle.
Highlighting the value of Japanese vehicles, Toyota topped more categories than any other brand and won the award for Best Truck/SUV. Fellow Japanese carmaker Subaru claimed the Best Car value award, while German brand Porsche took home the Best Luxury segment.
Toyota's performance really stands out. The company won awards for best mid-size and full-size car, best small and full-size pickup, best mid- and full-size SUV, and best minivan. The Toyota FJ Cruiser won the mid-size SUV segment and broke a record for value retention in the process. Models sold in 2013 are holding 83 percent of their original value.
It is a feat Murphy describes as "unprecedented. Most vehicles after four years are only worth about 50 per cent of what the person paid for them."
"Depreciation is the single largest expense of owning a vehicle, more than gas, maintenance, or insurance." says Murphy.
About Shop Insurance Canada
Shop Insurance Canada is a Toronto based company that specializes in delivering the best auto insurance products to customers around Ontario and Canada. The online quoting tool uses an engine that is easy to use and accurate enough to deliver the best auto insurance quotes from over 25 of Canada's leading providers. Shop Insurance Canada also offers expert advice on the auto insurance industry, as well as guides and news to help customers find the best deal possible.
Shop Insurance Canada works hard to bring all the latest insurance news to customers. We believe that understanding the industry starts with knowing what is happening day to day. Our customers and readers are hugely important to us, and we want them to get the best deals by being involved in the industry. If you have any interesting insurance topics or stories, let us know and we will be happy to consider it and write it up.
Perhaps you have a funny story about your premium evaluations, or maybe a genuine worry about the state of insurance in Canada. Shop Insurance Canada wants your voice and story to be heard, so get in touch with us via our official
contact page
.
Shop Insurance Canada
290 Rowntree Dairy Road
Woodbridge, Ontario
L4L 9J7
Canada
(905)266-0536
Email Shop Insurance Canada