Windsor Healthcare Communities proudly adds Merwick Care and Rehabilitation Center to the Eden Alternative Registry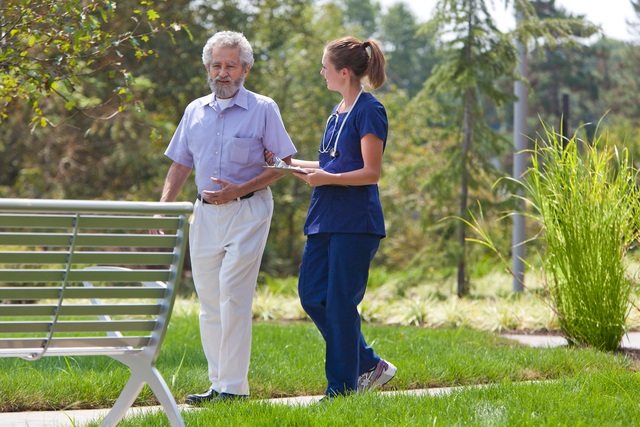 February 23, 2017 - Windsor Healthcare Communities expands its growing list of certified Eden homes applying Eden principles of care by adding
Merwick Care and Rehabilitation Center in Plainsboro, New Jersey
to the Eden Alternative Registry.
Windsor Healthcare Communities are transforming institutional and traditional approaches in their skilled nursing facilities into an environment that both honors and respects an individual's autonomy and growth. "Adopting the Eden philosophy of care is a vital aspect of our commitment to provide an enriching and meaningful approach to elder care in all of our homes" says Batsheva Katz, Windsor Vice President and Eden Certified Educator.
The staff care partners at all Windsor communities understand that each Elder, resident or guest's individual goals should be the center of how care is delivered. Promoting person-directed care that cherishes, honors and loves the Elders. "Merwick creates opportunities for our elders to live vibrant lives that nourish mind, body and spirit" adds Administrator, Tom Scarborough. Merwick's state of the art community offers short-term rehabilitation for those that need a bridge to home as well as those needing a long- term care environment.
Of the current eight Eden certified homes in New Jersey, six of those are Windsor Healthcare Communities, including; The Buckingham at Norwood, The Canterbury at Cedar Grove, Llanfair House in Wayne,
Merwick in Plainsboro
, Venetian in South Amboy and Windsor Garden in East Orange. The Eden Alternative® is an international, non-profit 501(c)3 organization dedicated to creating quality of life for Elders and their care partners, wherever they may live.
Windsor Healthcare Communities provide clinically sophisticated post-hospital medical care and rehabilitation, as well as comprehensive skilled nursing care at nine locations throughout New Jersey. Windsor is a family owned and operated organization, committed to medical excellence and well-being for all those they serve.
For more information on Windsor Healthcare Communities, Merwick location please visit
www.windsorhealthcare.org/Merwick
or call 609.759.6000
Email Windsor Healthcare Communities