Law Firm Alva & Shuttleworth, LLC Announces New Chester County Pennsylvania Office Location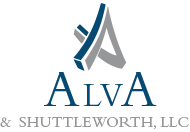 February 23, 2017 - On November 1st, 2016, criminal defense and personal injury attorney in Philadelphia Jeremy-Evan Alva announced the opening of an additional branch of the Alva & Shuttleworth LLC law firm in Chester County Pennsylvania. Posting on the company's Facebook page, the Philadelphia criminal lawyer said, "We are pleased to announce the expansion of our law firm to Chester County. Our Chester County office is now open across the street from the Chester County Justice Center". The new street address of the branch office is 27 South Darlington Street, West Chester, PA 19382.
"We are very excited about this opening and the opportunity to serve the people of West Chester, Coatesville, Exton, Downingtown, Phoenixville, Kennet Square, Malvern, Paoli, Parkesburg, Honey Brook" David A. Moscow a attorney with Alva & Shuttleworth in charge of the Chester County office said on Tuesday. "This is a great new chapter in the history of our firm and the new location is ideally positioned to provide legal services to the clients who need them the most in Chester County." The firm is currently accepting additional clients and encourages anyone seeking legal representation to inquire directly.
Handling criminal defense and personal injury claims, Alva & Shuttleworth is also a Philadelphia medical malpractice lawyer, DUI lawyer and auto accident lawyer. The firm represents clients in the Philadelphia Metro Area including Bucks, Chester, Montgomery and Delaware counties as well as throughout Pennsylvania and federal courts . Their team of criminal defense and personal injury attorneys is dedicated to achieving maximum recovery for their clients in both civil and criminal proceedings. Since 1987, the practice has taken on some of the toughest cases in Philadelphia and established itself as a leader in the legal community of Pennsylvania.
Alva & Shuttleworth pride themselves on taking the tough, complicated cases and providing prepared, aggressive attorneys to advocate on their client's behalf. The firm is known for not backing down from conflicts with big insurance companies or large corporations. Possessed of a wealth of experience representing clients accused of a wide variety of criminal offenses and with a strong background in personal injury law, Alva & Shuttleworth's team of criminal defense and personal injury lawyers are seeking to expand the reach of their firm and provide legal excellence to both existing cases and new clients. With the opening of an additional branch on South Darlington Street in West Chester, Pennsylvania, legal services from Alva & Shuttleworth will be even more accessible to the citizens of Chester County and surrounding counties. Those seeking a Philadelphia criminal defense lawyer, auto accident lawyer or other personal injury lawyer should contact the Alva & Shuttleworth firm on 1(215)615-1695 or fill out the online form at
http://www.alvafirm.com/
For more information please direct correspondence to
ALVA & SHUTTLEWORTH, LLC
1520 Locust Street
Suite 700
Philadelphia, PA 19102
www.alvafirm.com
Email ALVA & SHUTTLEWORTH, LLC