Shop Insurance Canada Suggests US Distracted Driving Issue is Also Canada's Problem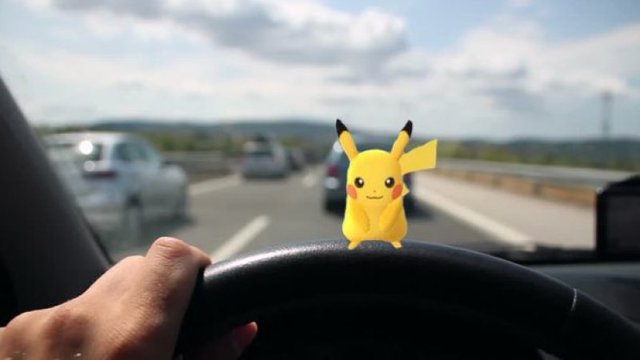 February 23, 2017 - A recent report out of the United States shows that distracted driving is becoming a main cause of auto insurance premium increases. Industry expert Shop Insurance Canada (ShopInsuranceCanada.ca) says that this trend is not region-specific and similar results are happening in the Canadian market.
Distracted driving is a cause of concern for the global auto insurance industry. A
new report from the Wall Street Journal
shows that in the USA, distracted driving is pushing car insurance premiums ever higher.
The reason for costly auto insurance premium hikes is the increased number of collisions, making drivers more dangerous. Authorities in the US point to distracted driving as the chief cause of this increase. More specifically, the use of mobile devices to talk, text, and access the internet while driving is the most concerning traffic issue currently.
As the number of connected devices continues to rise, the car will soon become an environment of in-vehicle systems and connected technology. More distractions are coming, while continued smartphone use is a problem. Many drivers are not scared of the penalties of distracted driving as they would be impaired driving.
Because the number of distracted driving collisions is increasing, insurance companies cannot keep up. Indeed, while premiums are increasing, WSJ suggests they are not increasing fast enough to keep up with the costs of collisions. This will lead companies to further increase rates.
It's "an epidemic issue for this country," says Michael LaRocco, chief executive of State Auto Financial Corp., at an insurance-industry conference last month.
State Farm Mutual Automobile Insurance Co., provides more coverage to US customers than any other provider. A survey conducted by the company in 2015 shows 36% admit to texting behind the wheel, while 29% says they access the internet.
Canadian Situation
While this is a snapshot of the insurance market in the US, it also mirrors the situation in Canada. Insurance companies in Canada are struggling amidst increased collisions from
distracted driving
. Moreover, the war against distracted driving is tough to fight. The infraction does not carry the same social stigma as being caught drunk driving.
Insurance companies are starting to be more aggressive when punishing offenders. Increasing premiums substantially and deeming distracted drivers as high risk is one way to start combatting the indifference some motorists show to the problem.
However, Shop Insurance Canada says insurance companies need to make sure the message of zero-tolerance is absolute, and government must back up insurers:
"Distracted driving is at epidemic levels and there is a general indifference amongst drivers about the ramifications of driving while using a mobile device. There's this air of 'it's OK', so insurance companies and authorities must make the message clear. It's not OK.
Insurers are starting to clamp down on distracted drivers and must continue until they are treated the same as impaired drivers. This mean handing out prohibitive premiums that are far higher than average and deeming those caught as high risk drivers.
Shop Insurance Canada has pushed for government to take distracted driving more seriously. At the moment, each province sets up its own laws on distracted driving. While penalties have increased, we would like to see authorities get tougher on those caught. If the punishment is severe, drivers may start to get the message."
About Shop Insurance Canada
Shop Insurance Canada is a Toronto based company that specializes in delivering the best auto insurance products to customers around Ontario and Canada. The online quoting tool uses an engine that is easy to use and accurate enough to deliver the best auto insurance quotes from over 25 of Canada's leading providers. Shop Insurance Canada also offers expert advice on the auto insurance industry, as well as guides and news to help customers find the best deal possible.
Shop Insurance Canada works hard to bring all the latest insurance news to customers. We believe that understanding the industry starts with knowing what is happening day to day. Our customers and readers are hugely important to us, and we want them to get the best deals by being involved in the industry. If you have any interesting insurance topics or stories, let us know and we will be happy to consider it and write it up.
Perhaps you have a funny story about your premium evaluations, or maybe a genuine worry about the state of insurance in Canada. Shop Insurance Canada wants your voice and story to be heard, so get in touch with us via our official
contact page
.
Shop Insurance Canada
290 Rowntree Dairy Road
Woodbridge, Ontario
L4L 9J7
Canada
(905)266-0536
Email Shop Insurance Canada