TakeLessons Reveals the Most Popular Lessons in America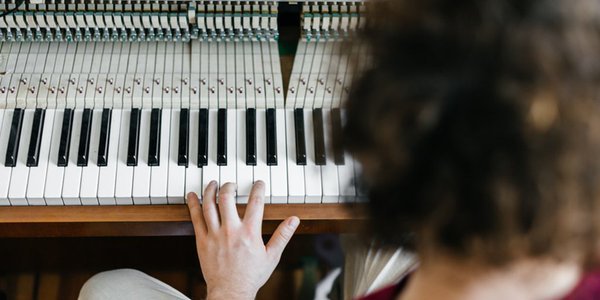 February 27, 2017 - According to a recent report from TakeLessons, the largest marketplace for local lessons and
online classes
, the most popular lesson in America is Piano.
Across the United States, TakeLessons reveals regional differences. In San Diego, for example, the ukulele is on the rise, with the small Hawaiian instrument making it into 2016's number seven spot. San Francisco is the only city that has Saxophone in its top ten list while Atlanta is the only city with swimming lessons in its top ten. Online lessons are increasingly language focused, with French, Korean, Japanese, and Italian in the top ten along side Spanish and English.
The most popular lessons in the United States are:
1. Piano
2. Singing
3. Guitar
4. Violin
5. Spanish
6. Drums
7. Acting
8. Sewing
9. Dance
10. Cello
Steven Cox, CEO of TakeLessons, shares "Across America, we see a tremendous focus on lifelong learning, fueled by the power of the TakeLessons connected community. We see students picking up new hobbies, sharpening their competence in the arts, and making career advancement by picking up new language and coding skills – all while being able to learn quicker because they are being taught by experts through live lessons."
Looking forward, there are three key categories that are resonating in the United States:
First, the data suggests that
learning a second language
is growing. Whether for career or personal development, people in the United States are interested in furthering their language skills.
Second, TakeLessons expects interest in the arts - and
music lessons
particularly - to continue to be strong. There is a strong interest in singing, piano, and guitar. Instruments like the violin and ukulele are growing in popularity.
Finally, the anticipated fastest growing category in 2017 is basic computer skills. College students and those in the workforce are upgrading their skills in Microsoft Office, Adobe, and software programming."
Additionally, TakeLessons predicts that live, online classes will continue to see more demand throughout the rest of this decade. Cox says, "More and more people are getting comfortable taking a live class online. We have seen a 56% growth in students opting for online lessons over traditional in-person classes. We expect technology to continue to make it easier for consumers to find and take the classes best suited for their personal advancement".
About TakeLessons
TakeLessons
is the trusted online marketplace for finding qualified and vetted instructors. At TakeLessons, students can follow their dreams and fuel lifelong learning by connecting with the perfect instructor in areas ranging from music, dance and acting to foreign languages, math and photography. Instructors rely on TakeLessons to grow their business with integrated marketing, billing, payment, and communication tools that work seamlessly across desktop and mobile devices. Students can learn more at
http://takelessons.com
and teachers can sign up at
http://takelessons.com/teachers
.