LogoDesignTeam.com Spreads Awareness of the Need for Photographers to Have A High Quality Logo if They Wish to Perform Optimally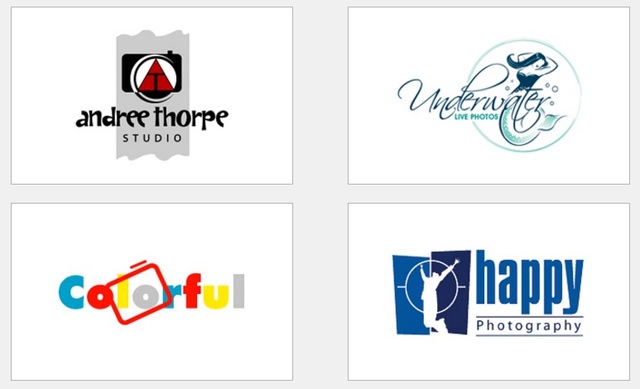 February 27, 2017 - It's no secret that first impressions can carry a serious impact, and when you think of a business, company or service, often times their first impression is a potential customer seeing their logo. Authorities in the field,
LogoDesignTeam
, understand this quite well – along with having a good idea of which businesses and services a well-designed logo can have the most positive impact on. Recently, the company shared some of this information in a post on their popular blog, in a post titled "
Why Every Photographer Needs a Great Logo Design
", delivering valuable, actionable information to their customers and blog audience.
"A professional logo design can do wonders for businesses and brands of all sizes," commented Srish Agrawal of LogoDesignTeam.com. "Just look at some of the most well-known brands in the world today and the premiums their products demand simply for having their logo on such items. We are looking forward to working with everyone from young businesses, to older businesses who would like to freshen things up and doing our best to exceed even their highest expectations."
In "Why Every Photographer Needs a Great Logo Design", readers are reminded that photography businesses are chosen based on their mastery of being able to capture great looking things on film. Having a poor logo can put the rest of their work in a negative light since it gives the impression their attention to detail is less than where it should be. Other tips delve into smart marketing tactics sure to help many readers build their customer base, like making their promotional work is mobile friendly and other advice that, if applied, can deliver almost immediate results.
According to the company, in just over 10 years, their 120 designers have created over one million logos, 200,000 of them for new brands. In this same spirit, the LogoDesignTeam.com presents on their easy to navigate website the largest logo portfolio on the internet. Their portfolios can be searched by industry, by style, and a number of other filters.
Several logo packages are available, with the most popular offering 8 original and unique designs; worked on by 8 different artists; 48 hour delivery time; full copyright ownerships; unlimited revisions; and two redraws. All for $149, a very attractive price point, in the logo design niche.
Feedback from clients for LogoDesignTeam's work continues to be very positive across the board.
Fuad Saif, British Connection, USA, recently said in a five-star review, "Amazing company to work with. Our Logo has seen our business increase tremendously just from our online exposure. I would highly recommend them to any start-up looking to make a mark in their industry."
For more information be sure to visit
https://www.logodesignteam.com
.
###