ProStorage™ Announces Laptop Drive Storage Case: The ProStorage 32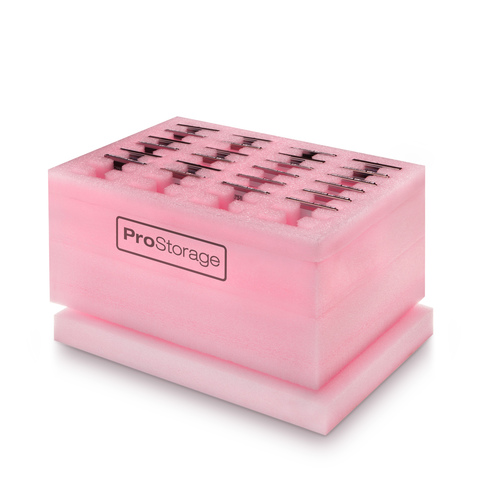 February 28, 2017 - ProStorage™ announces new hard drive archiving system — the Prostorage 32. Designed to secure, protect, and organize, the ProStorage 32 holds 32 individual 2.5 inch bare external laptop hard drives. Manufactured from dense anti-static 2.2 polyethylene closed cell foam, the ProStorage 32 provides protection against shock and static corruption. With its innovative finger pull design, the ProStorage 32 allows for easy access to drives without sacrificing security.
Measuring 15.08 x 11.92 x 9 inches, the ProStorage 32 fits seamlessly into a standard file cabinet drawer or half banker's box. Weighing only 2.2 pounds, the ProStorage 32's light and smart design makes for easy installation. Each ProStorage 32 comes with an antistatic lid, allowing the convenience of safe storage in any location. A versatile storage solution, the ProStorage 32 is the perfect way to safely organize valuable data both at home or in the office.
Founder and creator Michael Grecco puts his trust in ProStorage™. "ProStorage systems give me peace of mind knowing that my digital assets are safe and secure."
ProStorage 32 is available directly through GetProStorage.com.
Samples available for review.
getprostorage.com • 323 -741- 4702 • Sales