FDS, Inc. Announces New Executive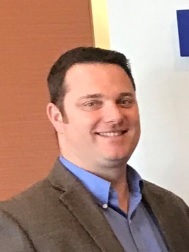 March 1, 2017 – Fort Worth TX – FDS, Inc. recently announced that Michael Ziegler has been named Vice President, Product and Client Services. In this role, Mr. Ziegler will be responsible for FDS' reconciliation and claims management solutions as well as the EZ-DME Durable Medical Equipment Billing Solution.
Mr. Ziegler has spent over 18 years in the pharmacy technology arena in roles responsible for customer service, operations, product development, business relations, and market analysis. Ziegler earned an MBA with a concentration in International Business from the University of South Carolina – Moore School of Business at Columbia, SC and a B.S. in Management Information Technology from Limestone College in Gaffney SC.
"I am excited to join the team at FDS to continue to provide outstanding customer service and product excellence to community pharmacies," stated Mr. Ziegler. "Managing financial activities including the status of third party claims and payments is critical with today's narrowing margins," said Mr. Ziegler. "As we see the pharmacists' role in the healthcare arena move towards provider status, I am committed to drive our investments in expanding our products including the EZ-DME medical claims billing solution".
"Michael has a strong background and understanding in a variety of pharmacy market segments including Retail Pharmacy, Home Medical Equipment, and Long-Term Care," said Peter Fianu, President of FDS. "We feel confident that his experience working with community pharmacies will help FDS to continue expanding our business and maintain service level excellence."
About FDS, Inc.:
FDS, Inc. offers professional, comprehensive and affordable business solutions that immediately impact your profitability by providing tools to manage your patients, third party receivables, Star Ratings, medication adherence, DIR fees and much, much more. FDS' leading edge business analytics tools are simple to use but provide a robust array of dashboards and graphical reports to make your data meaningful and useful. FDS products and services help you connect to your patients 24 hours a day, analyze and better understand your business and manage your patients. For additional information or to request a demonstration, please visit our website at:
www.fdsrx.com
or call us at 877.602.4179.