International Lawyers Network Welcomes New Firm in Frankfurt, Otto Mittag Fontane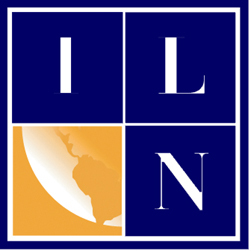 New York, March 3, 2017 – This week, the International Lawyers Network announced the addition of new member firm, Otto Mittag Fontane in Frankfurt, Germany. Otto Mittag Fontane is a boutique-style firm that focuses on mergers and acquisitions, private equity, corporate finance, banking and capital markets law.
Founding partners Hans-Jochen Otto, Gabriele Fontane and Jochen Mittag brought together more than twenty years of experience to form the firm in early 2009. Since then, they have built a team of experts with a strong reputation for advising on M&A and private equity transactions, as well as banking and financial matters.
Otto Mittag Fontane currently boasts 11 lawyers to serve its valued clients, which include private equity funds, strategic investors, entrepreneurs, MBO managers and family shareholders considering selling their shares as well as international banks, insurance companies and financial service institutions.
"We are very pleased to welcome Otto Mittag Fontane to our Network," said International Lawyers Network Executive Director Alan Griffiths. "This firm joins our strong group of German members to provide a full range of services within its specialized practice areas and we know they will nicely complement our selection of high-quality firms within the Network."
"We are excited to have Otto Mittag Fontane join the International Lawyers Network," said Lindsay Griffiths, Director of Global Relationship Management. "We feel this firm's focus on mergers and acquisitions and private equity, banking and capital markets will add a great deal of value to our other members in need of these specialized services for their clients and transactions."
The International Lawyers Network facilitates personal relationships among lawyers in mid-sized law firms all over the world, allowing them to confidently operate in a global marketplace while retaining their independence and local expertise. As one of the largest networks of experienced attorneys in the world, the ILN provides a platform for clients to access quality legal professionals worldwide with the cost-effectiveness and personalized service only independent, regional law firms can provide. With 91 high-quality, full-service and specialized law firms and over 5,000 lawyers in 67 countries on six continents, the excellence, demonstrated experience, worldwide presence, and relationships of the International Lawyers Network combine to make this Network one of the leading associations of independent law firms in the world. The ILN: Where lawyers become friends.
www.ilntoday.com
www.ottomittagfontane.com
Email International Lawyers Network