Bob Moore Construction's Ed McGuire Named Fellow of the American Concrete Institute (ACI)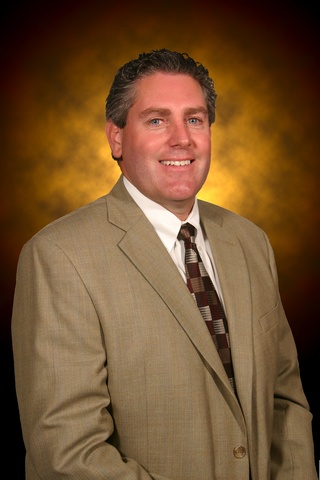 March 8, 2017 - Ed McGuire, President of Bob Moore Construction, has been named a Fellow of the American Concrete Institute (ACI).
The ACI is a global authority and resource for standards, technical resources and educational programs on concrete construction.
According to the ACI, a Fellow is an individual who has, "made outstanding contributions to the production or use of concrete materials, products, and structures in the area of education, research, development, design, construction, or management." The rank of Fellow of the Concrete Institute, or FACI, was first established in 1973; since then only 856 people - approximately 20 professionals per year – have achieved this recognition.
Mr. McGuire's selection as a Fellow of the ACI follows his 2015 presentation of the Tilt-up Concrete Association (TCA)'s prestigious Murray Parker Memorial Award, to honor his career achievements in growing the tilt-up industry around the world.
Mr. McGuire is a nationally recognized leader and expert on concrete and tilt-up construction, with 30+ years of industry experience. He has provided executive-level oversight for construction and field operations for Bob Moore Construction since 1992, and has served as company's President since 2014. In the past several years he has served on a variety of national industry committees and boards, including:
Chair of ACI C650 - Tilt-Up Constructor Certification Committee.
Secretary for ACI 211 Committee – Proportioning Concrete Mixtures.
Member of ACI's committees on Design of Slabs on Grade, Construction of Concrete Floors, and Tilt-up Construction.
Former President and Vice President for the Board of Directors for the TCA.
"I'm tremendously honored to be selected as a Fellow of the ACI," said Mr. McGuire. "I've always pursued opportunities to participate in the ACI's committees because the organization has a major impact on the concrete construction industry – not just in Texas or the United States, but around the world. They do a remarkable job of making our industry safer and more effective every day.
"To be part of this organization is a privilege," Mr. McGuire added, "but to be named a Fellow by the ACI is truly humbling, a highlight in my career. "
Mr. McGuire and the other new Fellows will be recognized at the opening session and keynote presentation of the ACI Convention and Exposition in Detroit, MI on March 26.
About Bob Moore Construction
Now Celebrating 70 years of construction excellence in Texas and around the United States!
A recipient of the QUOIN / AGC General Contractor of the Year Award, the TEXO / AGC Summit Award for Construction Excellence and the Texas Building Branch-AGC Outstanding Construction Award, Bob Moore Construction has been one of the most respected commercial construction companies in Texas since 1946. An industry leader in tilt-up construction, the company was the first general contractor in the United States to be formally certified as a TCA Certified Company by the Tilt-up Concrete Association (TCA). Bob Moore Construction was also one of the first general contractors in North Texas to be accepted into the OSHA Local Partnership program in recognition of its superior safety program. The company's portfolio includes a wide range of commercial buildings, from warehouses and distribution centers to office buildings and retail stores. Whether it is providing general contractor, design / build or construction management services, Bob Moore Construction's goal remains the same: to deliver quality construction projects on time and in budget. Bob Moore Construction is a member of TEXO / Associated General Contractors of America, American Concrete Institute and a sustaining member of the TCA.
Email Bob Moore Construction