Shop Insurance Canada Says Recent Call for National Distracted Driving Plan is Welcome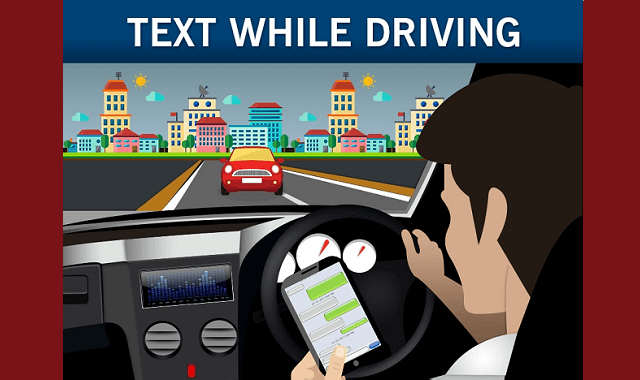 March 8, 2017 - A high-authority government official has called on Ottawa to create a standard set of laws and regulations to police and enforce punishment for distracted driving. Insurance industry expert, ShopInsuranceCanada.ca, says the proposal is welcome as there is too much inconsistency in the current model.
Transport Minister Marc Garneau is
pressing for the federal government to create a national standard
that creates laws for distracted driving. The standard would form a set of mandates and punishments that would be universal across Canada. Specifically, Garneau wants the standard to focus on drivers using their cellphones on the road.
Speaking on Wednesday, he said having consistent rules across provinces will show that government is getting tough on distracted driving. A national standard would implement fines and demerit points systems to be adopted nationwide.
Dangerous driving is covered under the Criminal Code, but the distinction of distracted driving is not, and is instead left to individual provinces. This means laws differ from province to province, with fines ranging and punishments differing vastly.
For example, in Quebec the punishment for distracted driving is a fine of $80 to $100 and three demerit points, while in Prince Edward Island is it $1,200 and five demerit points. Use of electronic devices is banned across all provinces, but more must be done.
"I would like it to be treated very, very seriously because to put it in simple terms, I consider that driving requires 100 per cent of your attention," Garneau told reporters before heading to Washington for a meeting with U.S. Transportation Secretary Elaine Chao.
"Having robust and nationally consistent enforcement measures and penalties will help mitigate the negative impact of this increasingly pervasive problem on Canada's roads," he previously said in the three-page letter dated Feb. 21.
"Canada was slow as a country to acknowledge and act on this problem, and it would be regrettable for us to make the same mistake again with driving while distracted," he said.
Garneau did not say cars should be taken away from drivers for distracted driving, although he did say harsher penalties are necessary.
"I personally feel it should be at the higher end rather than at the lower end."
Fighting Distracted Driving
ShopInsuranceCanada.ca says that distracted driving is a huge problem for all Canadians and that the current provincial freedom to create laws is confusing and less effective than a central government solution:
"As long as we (
ShopInsuranceCanada.ca
) have been looking closely at distracted driving, we have been frustrated by a lack of take-charge attitude from the federal government. It seems obvious that a standard way to deal with this major problem is needed. While impaired driving is also an ongoing issue, distracted driving is now causing more deaths on Canadian roads than any other cause."
The Toronto-based company argues that insurance companies also need help from government, while pointing out that the good work of non-profits is being undermined:
"Unfortunately, there are numerous groups that are doing stellar work in both raising awareness and combatting distracted driving. However, that work is being undone when one province has lax distracted driving laws, while another is stricter. A federal government standard would allow the problem to be tackled on an even playing field."
"Insurance companies are starting to come down hard on drivers caught driving while distracted. If the government uses a similar approach, drivers may be less likely to drive with a cellphone. Shop Insurance Canada has long argued that many drivers still do not see distracted driving as a taboo, like they would drink driving."
About Shop Insurance Canada
Shop Insurance Canada is a Toronto based company that specializes in delivering the best auto insurance products to customers around Ontario and Canada. The online quoting tool uses an engine that is easy to use and accurate enough to deliver the best auto insurance quotes from over 25 of Canada's leading providers. Shop Insurance Canada also offers expert advice on the auto insurance industry, as well as guides and news to help customers find the best deal possible.
Shop Insurance Canada works hard to bring all the latest insurance news to customers. We believe that understanding the industry starts with knowing what is happening day to day. Our customers and readers are hugely important to us, and we want them to get the best deals by being involved in the industry. If you have any interesting insurance topics or stories, let us know and we will be happy to consider it and write it up.
Perhaps you have a funny story about your premium evaluations, or maybe a genuine worry about the state of insurance in Canada. Shop Insurance Canada wants your voice and story to be heard, so get in touch with us via our official
contact page
.
Shop Insurance Canada
290 Rowntree Dairy Road
Woodbridge, Ontario
L4L 9J7
Canada
(905)266-0536
info@shopinsurancecanada.ca
Email Shop Insurance Canada