International Lawyers Network Welcomes New Firm in Colombia, VGCD Abogados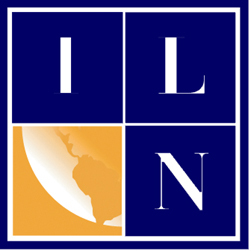 New York, March 9, 2017 – This week, the International Lawyers Network announced the addition of new member firm, Valbuena, Gamboa, García, Cardona (VGCD) Abogados in Bogotá, Colombia.
VGCD is a firm created to provide its clients – domestically and internationally – with the highest standards of service. These clients are served by the firm's four partners and a team of twenty-three lawyers with extensive knowledge and experience in the firm's broad range of practice areas.
The firm's practice areas include the following: exchange law; labor law; corporate law; fusions and acquisitions; public law; civil rights; family rights; personal data protection; competition law and consumer; real estate law; litigation, arbitration, and insolvency; tax law and tax planning; financial and securities law; intellectual, industrial property and copyright; and mining law.
"We are happy to have VGCD Abogados join the International Lawyers Network and provide our members, and the clients they assist, with outstanding service that is truly focused on values of honesty and excellence," said International Lawyers Network Executive Director Alan Griffiths.
"VGCD Abogados stands out for many reasons, most notably their strong relationships with clients and well-known commitment to the projects the firm takes on," said Lindsay Griffiths, Director of Global Relationship Management. "We know our members will be well served by VGCD, a firm that has such a strong sense of dedication to its work."
The International Lawyers Network facilitates personal relationships among lawyers in mid-sized law firms all over the world, allowing them to confidently operate in a global marketplace while retaining their independence and local expertise. As one of the largest networks of experienced attorneys in the world, the ILN provides a platform for clients to access quality legal professionals worldwide with the cost-effectiveness and personalized service only independent, regional law firms can provide. With 91 high-quality, full-service and specialized law firms and over 5,000 lawyers in 67 countries on six continents, the excellence, demonstrated experience, worldwide presence, and relationships of the International Lawyers Network combine to make this Network one of the leading associations of independent law firms in the world. The ILN: Where lawyers become friends.
www.ilntoday.com
http://vgcd.co/VGCD_Abogados/web/es
Email International Lawyers Network