TheDivorceAngels.com announces its first survey results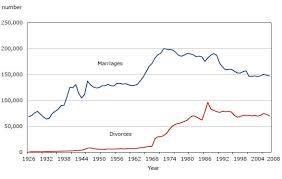 Toronto, Ontario, March 11, 2017 - Divorce Angels is pleased to announce the results from the websites first divorce survey.
While Statistic Canada tracks the growing number of marriages that end in divorce, the last data released was in 2008. Divorce Angels asked the real questions that everyone wants to know and tallied its research findings from over 6000 users this past year.
Our findings from the polls answered on the
TheDivorceAngels.com
were that only 20 percent of Canadians would stay in their marriage if they caught their partner cheating and try and work through it. 50% of those polled went on line and started to get educated once they decided to think about divorce. The same 50 % turned to their friends and family for support, less than 4 percent of those polled appraised their home and assets once faced with the decision to divorce. The biggest challenge during and after a divorce was Money. Other challenges include fights over children and feeling overwhelmed.
The majority of people polled (72 %) took their wedding rings off right away while 24% sold it and 6% remodeled. As for sex, 44% moved on after only 1 week to 3 months. Only 3% admitted to already having sec prior to the actual divorce.
"People experiencing divorce are always looking to see if their own feelings and actions are similar to those who have also been through it, "said Marni Sky, Co-Founder. "Hearing how others felt helps to normalize the process."
The goal of Divorce Angels is to provide an online support network, that offers resources and recommendation to empower people to take control and make informed choices as they move through this transition, with greater ease and clarity of mind to find their "Happily Ever After".
For further information, please contact
Shari Wagman
Shari@divorceangels.ca