Thomas Jefferson School of Law Welcomes Dean Joan Bullock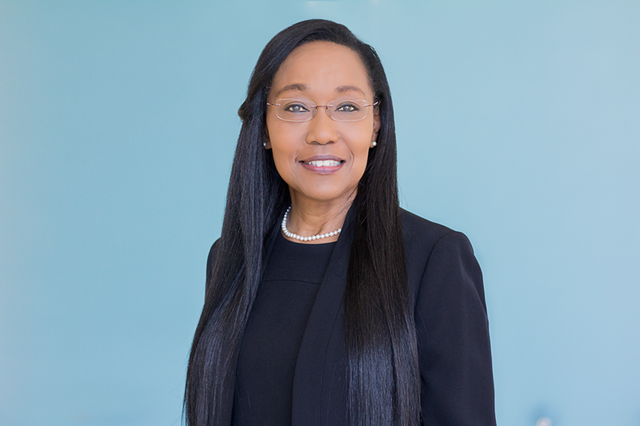 SAN DIEGO, CA 3/17/17 - Thomas Jefferson School of Law welcomes Joan Bullock as its new President and Dean beginning on July 1, 2017.
Dean Joan R.M. Bullock has over twenty years of law school experience as an educator and administrator. She recently served as Associate Dean for Academic Affairs at the Florida A&M University College of Law. She was also Associate Dean of Teaching and Faculty Development from 2012-2015.
Dean Bullock currently holds a leadership position with the American Bar Association Section of Science & Technology Law, is a fellow of the American Bar Foundation, and is a past chair of the ABA Law Practice Division. She was recently appointed by ABA President Linda Klein to the Council for Racial and Ethnic Diversity in the Educational Pipeline.
Dean Bullock will replace Dean Thomas Guernsey who is retiring after having served as dean for four years. Dean Guernsey joined Thomas Jefferson School of Law in 2013, and in less than a year was able to steer the institution towards improved financial stability. Throughout his tenure at Thomas Jefferson School of Law, Dean Guernsey has been unwavering in the quest to improve access to justice for people in need.
"Having concluded a rigorous process with participation from all of the school's constituencies, I am so pleased that Dean Bullock will be joining us," said Hon. Roger Benitez, Chair of the Dean Search Committee. "Dean Bullock brings with her the vision, experience and dedication to diversity enshrined in our mission statement. We look forward to Dean Bullock propelling our school to the next level."
"I am both humbled and honored to be chosen as the next President and Dean of Thomas Jefferson School of Law," said Dean Bullock. "I look forward to building on the positive momentum established by Dean Guernsey and advancing the law school's mission."
Dean Bullock holds a J.D. from the University of Toledo College of Law, an M.B.A. from the University of Michigan Stephen M. Ross School of Business, a B.A. from Michigan State University and is a Certified Public Accountant (CPA).
The mission of Thomas Jefferson School of Law is to provide an outstanding legal education for a nationally-based, diverse student body in a collegial and supportive environment with attention to newly emerging areas of law, particularly those related to technological development, globalization and the quest for social justice. Located in Downtown San Diego, Thomas Jefferson School of Law has evolved into an innovative, cutting-edge law school, devoted to the individual needs and success of its students. More information is available at
www.tjsl.edu
.
—- END —-
CONTACT: Thomas Jefferson School of Law Director of Marketing and Communications Edgar Hopida, 619-961-4314 or 619-913-0719,
ehopida@tjsl.edu
Email Thomas Jefferson School of Law