Barcelona Designs Celebrates 60,000 Happy Customers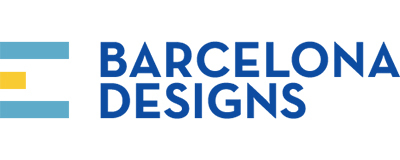 April 8, 2017 - Today, Barcelona Designs, a furniture store with strong online presence announced that they now have more than 60,000 elated customers. After its inception in 2012, Barcelona Designs has since been a part of approximately 50,000 happy homes.
In his testimonial, a happy customer of Barcelona Designs said, "I modernized my entire home and office under $3999! Personally, I believe that design is the heart of every place whether it be a home or a workplace. And, after a struggle to come up with suitable and feasible designs, I came across Barcelona Designs. But since they do furniture replicas, I was skeptical at first. I checked to see their shipping guidelines and brand promise. The website had everything I needed to see, helping them earn my loyalty!"
Barcelona Designs, known for its theme of reinventing classic designs and turning it into modern pieces attributes its raging success to customers who are inspired to take on a mid-century modern theme. With their best - sellers comprising of icons like the
Barcelona Chair
,
Eames Lounge Chair & Ottoman Replica
,
Arco Lamp Replica
, and the perfect
Eames Office Chair Aluminum Group Style Executive Chair Replica
, it was only a matter of time that Barcelona Designs grew up the ladder at a rapid space.
Commenting on the occasion, Daniel Levy, Founder of Barcelona Designs said, "It is an extremely joyous moment. I would like to congratulate the whole team of Barcelona Designs. "It has been a tremendous journey and I would like to thank our patrons for their continuous support."
Barcelona Designs' most outstanding product is their Barcelona Chair. Barcelona Designs' Barcelona Chair is unquestionably true to the original. While it beats its competitors hand down, the Barcelona Chair by Barcelona Designs is made of the best of leathers, upholstery and foam. When compared to its competition, Barcelona Designs has an upper hand in building and designing the product.
About Barcelona Designs
Driven by a mission to share the benefits of high quality designs at affordable prices paired with exceptional customer service, Barcelona Designs has become the leading supplier of modern, contemporary furniture based on classic designs.
Barcelona Designs's portfolio includes lighting, indoor & outdoor furniture as well as an office furniture range. Offering superior quality products, competitive prices and expedited delivery, Barcelona Designs works hard to provide its clients with popular modern styles from the most renowned designers.
Email www.barcelona-designs.com