Scott Terrio Says: What If He Wins The Lottery While Bankrupt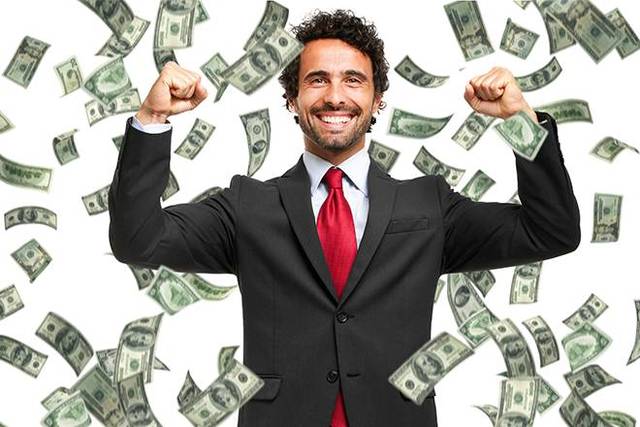 March 21, 2017 - Scott Terrio says this is one of the single, most universal questions people ask him when they want to know more about
filing for bankruptcy
. Even though it is difficult to win, yet almost everyone is worried about whether it will be taken away from them if they win. He describes the attitude as "so Canadian".
In bankruptcy proceedings in Canada, any sudden, unexpected 'windfall' is considered to form as asset of the bankruptcy estate and therefore subject to seizure by the trustee for distribution to the creditors. This he says happens only during a bankrupt's bankruptcy.
Scott went on to say "The only time frame in question for such a windfall is while the individual is bankrupt, i.e., prior to discharge. In bankruptcy, one must be discharged after a certain period of time. Until the court discharges you (usually an automatic process), the estate is still 'live' and therefore any assets which come in to the estate are subject to realization actions by the trustee."
An inheritance of significance is another type of windfall. It is still a speedy influx of income into the bankrupt's possession. Hence, it is of interest to the trustee as a guardian of the estate.
He also opined, "The good news is that one cannot pay more than one owes. In a bankruptcy scenario, this means that any major windfall (lottery winnings) would go towards paying out the creditors' proven claims in full, while the remainder would be returned to the bankrupt subject to court approval."
Scott advice that, if you are going to win a lottery during bankruptcy, ensure that you win big.
Usually, if such a thing happens, the trustee would discuss the issue with the bankrupt to be sure that they are aware of the options available to them. The spirit of the BIA is ultimately the eventual financial rehabilitation of the debtor. Bankruptcy is not meant to be a punishment. There are no more debtors' prisons.
In the event of major lottery windfall, it would be better if a bankrupt person offer his/her creditors a consumer proposal. This would erase the bankruptcy off record and ensure a better credit rating. The creditors would still expect a complete payment of their claims.
Scott suggests that the best thing to do is to speak with a trustee, if you have questions, whether in the capacity of a bankrupt or a potential one.
Cooper and Co. Ltd
Licensed Insolvency Bankruptcy Trustee
1120 Finch Avenue West
Suite 108
Toronto, Ontario
M3J 3H7
Phone: (416) 665-3383
Fax: (416) 665-0897
Email:
info@coopertrustee.ca