International Lawyers Network Members Recognized by Chambers Global 2017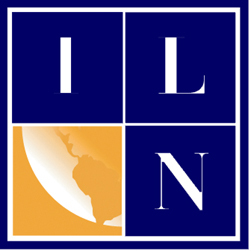 New York (March 21, 2017) – The International Lawyers Network is proud to announce that more than two dozen of its member firms – and their associated lawyers – have been ranked in the prestigious Chambers Global 2017 guide.
Chambers Global 2017 ranks firms and attorneys in more than 190 countries as well as law firm networks throughout the world. The International Lawyers Network is also ranked in this year's edition as Leading Law Firm Network – Global-wide.
The Chambers Global is an annual guide published by Chambers and Partners each March with ranking tables and commentary that are fixed for the following 12 months. Chambers has been ranking lawyers since 1990.
The guide is available in print as well as online at chambersandpartners.com.
"We are so proud of our member firms and lawyers who have been ranked in this year's Chambers Global 2017 guide," said International Lawyers Network Executive Director Alan Griffiths. "We already know we have some of the best of the best in our Network, but it is great to see that they are also recognized by Chambers following such a rigorous research process."
"We are thrilled that our Network has also been recognized as a globally leading law firm network," added Lindsay Griffiths, Director of Global Relationship Management. "It is an honor to be ranked in such a manner."
About the ILN
The International Lawyers Network facilitates personal relationships among lawyers in mid-sized law firms all over the world, allowing them to confidently operate in a global marketplace while retaining their independence and local expertise. As one of the largest networks of experienced attorneys in the world, the ILN provides a platform for clients to access quality legal professionals worldwide with the cost-effectiveness and personalized service only independent, regional law firms can provide. With 91 high-quality, full-service and specialized law firms and over 5,000 lawyers in 67 countries on six continents, the excellence, demonstrated experience, worldwide presence, and relationships of the International Lawyers Network combine to make this Network one of the leading associations of independent law firms in the world. The ILN: Where lawyers become friends.
Email International Lawyers Network