Aviva Lends Credence to Safe Texting Zones in Ontario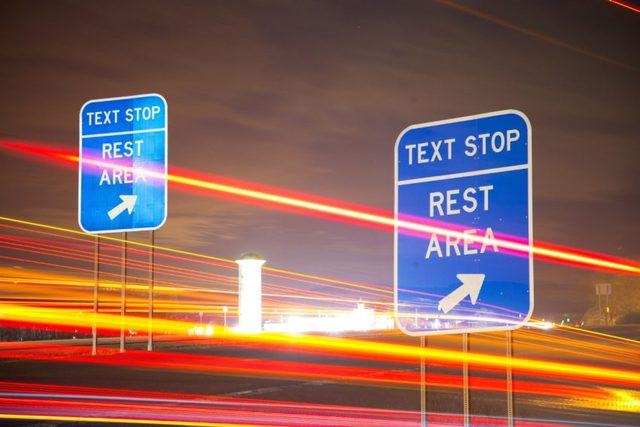 March 24, 2017 - A second reading of a private member's bill to militate against distracted driving in Ontario is a decision that is welcomed and applauded by Aviva Insurance Canada.
The amendment which is under Bill 10 of the
Safe Texting Zones Act
was opened on Thursday after a second reading. It was forwarded by Nipissing, Ont. Progressive Conservative MPP Vic Fedeli. If the bill scales through, it will mean an amendment of the Highway traffic act to "designate any part of the King's Highway where the shoulder of the highway may be used as a texting zone." A texting zone is defined as an "area where a driver of a motor vehicle is allowed to park or stop safely for the purpose of using a hand-held wireless communication device for texting."
Aviva Insurance Canada
also says that it understands that distracted driving is becoming a challenge on insurers and is also the major cause of death on the roads of Canada.
The senior vice president of regulatory and government relations at Aviva Canada, Karin Ots says "Distracted driving deaths have surpassed impaired driving deaths" The senior vice president also said "There is such a stigma with impaired driving, but texting and driving is still relatively socially acceptable. It's unacceptable and accounts for approximately 25% of all fatal accidents. We are hopeful that safe texting zones will encourage more responsible behavior."
Aviva Insurance believes that such legislation should be adopted. Fedeli says "When drivers take their eyes off the road for more than two seconds, car crash risk doubles." He also said "Anybody who
drives here in Ontario
has encountered other drivers who are staring down at the dimly lit screen of their cell phones as opposed to paying attention to the road," Fedeli said. "Not only will this [bill] save lives, it will be an important educational initiative. The legislation will provide more awareness and make it crystal clear to new drivers that texting while driving is unacceptable."
Aviva began in England in the 17th century; it first expanded to Canada in 1835 and established the Canada Accident Assurance Company. It is now referred to as the Aviva Insurance Company of Canada. Aviva prides herself in sustaining a well-established image as one of the most reliable home, auto, and business insurers in the world.
Aviva Insurance Company of Canada
1 866 692 8482/1 866 MY AVIVA
Shop Insurance Canada
1210 - 141 Adelaide St. W
Toronto, Ontario
M5H 3L5
Canada
(905) 266-0533
Email Shop Insurance Canada