ADES: The future is female - Step up, speak out and lead this brand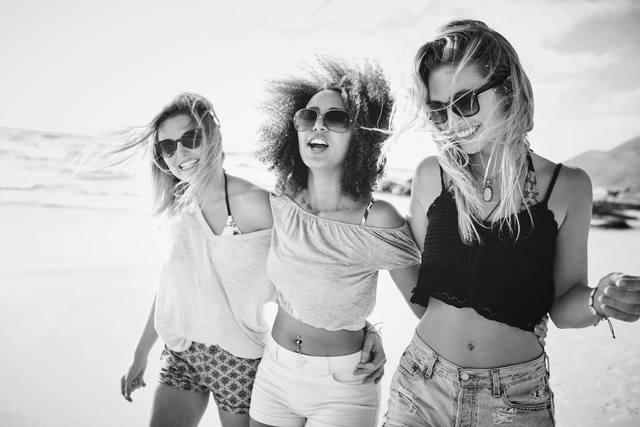 March 29, 2017 - This is a new fashion accessory brand that will really listen to its customers. So much so that they will decide everything from the type of product, to the design, to the choice of materials and colours. The ADES brand will then produce the accessories that have been developed by its future community of customers. This is a totally innovative process that reverses the decision-making pyramid by allowing consumers to have the final word.
"I want to give power to women, to allow them to create a brand that resembles them. ADES…it will be their brand. It will be their decisions. The hierarchy will be reversed. It is a form of democracy applied to the world of business", explains Philippe Ades, who launched the brand in Neuchâtel (Switzerland). Born in 1978, he has a career in marketing, notably serving major luxury brands. Entrepreneur at heart, he wants to contribute to reinventing the e-commerce and marketing of the future.
The brand ADES will be digital and the community gathered on the site
www.adeslifestyle.com
. The woman of the ADES community is active, and passionate about fashion but with a soul of a creator and an entrepreneur. Collective decision-making will be done through an online voting system that will define the product ranges and refine their further development. "The different products will be sketched in the form of gouaches or drawings. Then these drawings will be gradually refined according to the choices of our community until the final validation of a first product collection. Our community will also approve the price tags and choose where those accessories will be made", explains Philippe Ades.
Once this collection has been validated by its community, the brand ADES will launch a crowdfunding operation to offer the possibility to acquire the various items of this first collection through a pre-purchase.
Launched in early March 2017, the brand will begin with creating and gathering its customer-decision-maker community. The community involvment is intended to be extended throughout the brand's life, as Philippe Adès points-out: "Our ambition is to give our community the opportunity to shape the brand. Its members will decide not only who will be our consumer, what fashion accessories will be launched, their design and their prices, but ADES women will also choose the advertising campaign and much more. We will always execute their decisions (whether they please me or not!)."