Fusion Stone shares DIY tips for first time Home Buyers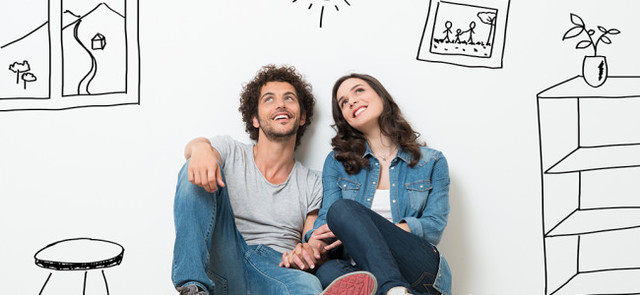 April 20, 2017 - Fusion stone has given out some
DIY tips and ideas which will help turn houses into homes and save money
along the way. Fusion stone understands that DIY is a way of life for some people, to others it is only a necessity. The company says "Buying your first house is a huge accomplishment, congratulations! But to make it really feel like your home you need to make your mark".
Replace light fixtures
- Fusion says the first DIY project which you should consider is changing the light fixtures. This should be done regardless of whether your home was newly built or previously loved. This project can be completed in just a matter of hours, but will make a world of difference. Light fixtures set the mood for your room and can be as formal or creative as you choose.
The hardest part of changing the light fixtures is choosing which ones you want, and that is a big decision. They will set the tone for the rest of your décor and can even be a focal point themselves.
Landscape
- The company says, "Many first time homebuyers focus too much attention on the inside of their new house, but the front and back yards also make a huge difference". Something as simple as keeping your lawn regularly maintained will keep your house looking respectable.
Landscaping has a lot of possibilities so adding your own flair should be simple.
Recycle and compost
- Set up bins in accessible locations to store your plastic, glass, metal, and paper waste. This makes recycling easier and prevents the temptation of throwing recyclables away. Even though most homes in Ontario now have green bins, Fusion stone says you should consider building a backyard compost heap to make your own fertilizer – the perfect project if you have a green thumb and a landscape to play with.
Paint
- Many people choose to leave painting to the professionals but the company is of the opinion that as long as you take your time to do your research you stand to save a lot of money by doing it yourself. You will have to invest in a roller, tape, and brushes, (and a tarp to lay on the floor) but aside from that, getting started is as simple as choosing your colour scheme and buying your paint.
Use stone to add sophistication to your home's interior and exterior
According to the company, Fusion Stone is a
stone veneer
that gives an authentic stone look at a fraction of the weight and cost. Plus, Fusion Stone is energy efficient and environmentally friendly, and – best of all – will transform any interior or exterior wall in a matter of hours!
First time home buyers love working with Fusion Stone because there is no messy cement, no heavy stone slabs, and no risk because it comes with a lifetime guarantee.
Fusion Stone is manufactured by Shouldice Designer Stone that has a rich and proud history of Innovation, Quality and Service. Their unwavering customer-first orientation, attention to detail, and a persistent dedication to continuous improvement for over 65 years have been instrumental in establishing them as leaders in the stone and veneer products industry.
Fusion Stone
281226 Shouldice Block Road
Shallow Lake, Ontario
N0H 2K0 CANADA
Telephone:1 800 265-3174
Email:
fusion@shouldice.ca