Thomas Jefferson School of Law Student Lands Externship in Russia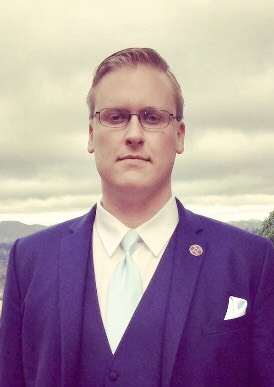 SAN DIEGO, CA, 4/21/17 – This summer, Thomas Jefferson School of Law student Craig Lavrenz (2L) will be flying to Russia to start an externship for the Ford Sollers Holding LLC, an overseas outlet of the Ford Motor Company, Baker & McKenzie and Mazda-Sollers Manufacturing Ru LLC, a joint venture between Sollers and Mazda Corporations. The externship will be from May 23th to August 10th.
In the first two weeks of his externship, Mr. Lavrenz will be working in Moscow at the Legal Department of Sollers PJCS, where he will be introduced to the fundamentals of the Russian legal system and day-to-day work of a Russian public company with some focus on international commercial matters.
The following two weeks, he will be hosted by Ford Sollers Holding LLC, which is the holding company in the joint venture between Ford Motor Company and Sollers PJSC. Aleksey Zavalev, Vice-President Legal & Compliance of Ford Sollers, will guide and mentor Mr. Lavrenz.
After Moscow he will travel to St. Petersburg to work for the prestigious and world renowned firm of Baker & McKenzie. During his four weeks of time here, Mr. Lavrenz will be working directly under the managing partner of Baker & McKenzie St. Petersburg, Maksim Kalinin learning how an international law firm operates as well as assisting in research and the drafting of documents.
In his final two weeks in Russia, Mr. Lavrenz will work directly under the CEO of Mazda-Sollers Manufacturing, Evgeny Koudinov in Vladivostok, Russia. This company will give him the unique opportunity to be exposed to a different type of international business environment which will be shaped by the Japanese company.
"So many people told me I would never be chosen for such an amazing opportunity because I didn't go to this school or that school, but I never paid attention to that and decided to apply knowing the worst that would happen is not getting it," said Craig Lavrenz (2L). "This was an extremely difficult decision selecting this externship over another amazing opportunity I received, but ultimately, I feel as if this position is the one I will gain the most from. I feel extremely blessed and fortunate to be in such a wonderful position. I want to specifically thank Professor Greene for introducing me to contract law and always making himself available to answer questions for issues that confused me."
The mission of Thomas Jefferson School of Law is to provide an outstanding legal education for a nationally-based, diverse student body in a collegial and supportive environment with attention to newly emerging areas of law, particularly those related to technological development, globalization and the quest for social justice. Located in Downtown San Diego, Thomas Jefferson School of Law has evolved into an innovative, cutting-edge law school, devoted to the individual needs and success of its students. More information is available at
www.tjsl.edu
.
—- END —-
CONTACT: Thomas Jefferson School of Law Director of Marketing and Communications Edgar Hopida, 619-961-4314 or 619-913-0719,
ehopida@tjsl.edu
Email Thomas Jefferson School of Law