Spartan Net Hires Doug Miller as Director of Fiber Construction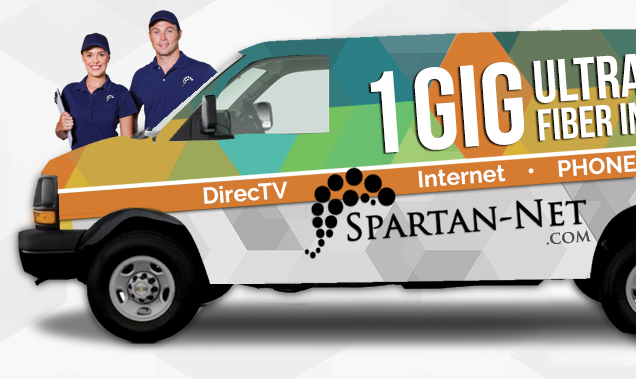 April 26, 2017 - Spartan Net, a leading Lansing Internet service provider that delivers
Gigabit fiber Internet in Lansing and Grand Rapids
Michigan, has hired Doug Miller as their Director of Construction.
Richard Laing, Chief Operating Officer of Spartan Net, comments, "Doug is an impressive talent and a great addition to our team. He has immense knowledge in both new construction and retrofit structured wiring. We are excited to have his leadership as we continue to grow our business."
Most recently, Miller worked for Rocket Fiber, a Detroit based company that also provides Gigabit Residential fiber Internet. There, he led network architecture planning, development, and construction of structured wiring as well as supported fiber infrastructure deployments.
"I am excited to join the Spartan Net team and carry on its legacy of One Step Further service," Miller said. "I am pleased to be a part of a group with such a strong commitment to their customers." Miller brings with him a decade of fiber construction experience as well as an understanding of innovative delivery models for FTTH (fiber to the home).
With increased demand for
high speed apartment Internet
, Spartan Net continues to expand. Miller will work to plan and build out the company's fiber network including distribution into new properties. Miller actively communicates with owners and developers before, during, and after the fiber construction process.
For more information, visit
https://www.spartan-net.com
About Spartan Net Co.
Spartan Net is a Michigan-based, privately owned Internet Service Provider that specializes in Ultra Fast 1 Gigabit Internet and TV solutions for Multi-Family communities of all sizes. Spartan Net understands the unique needs of property owners and goes above and beyond typical apartment Internet service providers.
Email Spartan Net Fiber Internet Service Provider