Thomas Jefferson School of Law Receives $140,000 Gift from Epsten Grinnell & Howell, APC for Trial Advocacy Program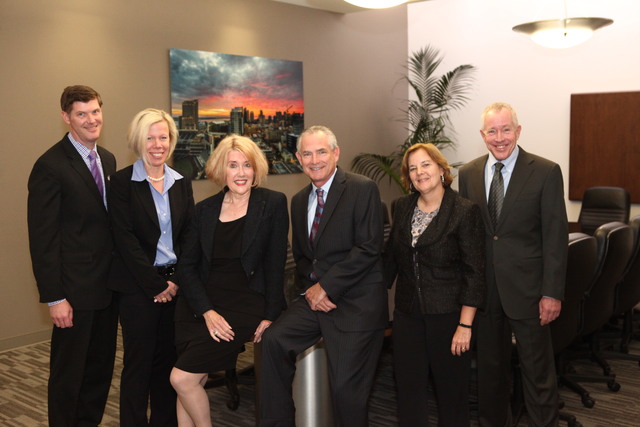 SAN DIEGO, CA, 5/11/17 – Thomas Jefferson School of Law will receive a $140,000 gift from Epsten Grinnell & Howell, APC to support its trial advocacy program. This endowment fund will be known as the Epsten Grinnell & Howell Trial Advocacy Program.
Epsten Grinnell & Howell, APC is a recognized leader in community association law and construction law throughout Southern California. The firm provides legal services in practice areas critical to common interest developments and community association operations and governance, playing various roles as advisors, risk managers, problem solvers, advocates, and educators.
Epsten Grinnell & Howell, APC has been lead counsel on and participated in many construction defect cases resulting in multi-million dollar settlements and countless cases benefiting local California community associations including seminal appellate decisions and trials.
Jon H. Epsten is the founding shareholder and current senior managing shareholder with co-managing shareholder, Susan M. Hawks McClintic. Jon is a native San Diegan who graduated from the University of San Diego and obtained his law degree in 1982 from Thomas Jefferson School of Law, graduating with scholastic merit.
As active members of the San Diego County Bar Association, the California Association of Community Managers (CACM), the Community Associations Institute (CAI) and numerous other local organizations, Jon and the firm have consistently supported the community association industry and the local community through community involvement, leadership, mentorship and philanthropic efforts since 1986.
"Our firm is pleased to contribute towards the Trial Advocacy Program," said Jon Epsten. "It is not only a great way to support my own alma mater and that of several other Epsten Grinnell & Howell, APC attorneys, but it also is a great way to give back to the community and support our next generation through the best asset anyone can be given, a quality education."
The Epsten Grinnell & Howell Trial Advocacy Program will help fund the student trial practice teams in competitions in which the law school participates.
Thomas Jefferson School of Law's Mock Trial Team has an outstanding track-record of success against teams from the nation's top-ranked law schools. The Mock Trial Team competes in trial advocacy competitions, and students develop courtroom skills of particular value to a trial lawyer, such as a criminal prosecutor or defense attorney, a personal injury or medical malpractice plaintiffs' lawyer, or an insurance defense lawyer.
The mission of Thomas Jefferson School of Law is to provide an outstanding legal education for a nationally-based, diverse student body in a collegial and supportive environment with attention to newly emerging areas of law, particularly those related to technological development, globalization and the quest for social justice. Located in Downtown San Diego, Thomas Jefferson School of Law has evolved into an innovative, cutting-edge law school, devoted to the individual needs and success of its students. More information is available at
www.tjsl.edu
.
—- END —-
CONTACT: Thomas Jefferson School of Law Director of Marketing and Communications Edgar Hopida, 619-961-4314 or 619-913-0719,
ehopida@tjsl.edu
; Epsten Grinnell & Howell, APC Director of Marketing and Client Relations Tiffany Christian, 858-527-0111,
tchristian@epsten.com
Email Thomas Jefferson School of Law