Jaime Figueroa Wins Samuel Kossack '15 Social Justice Award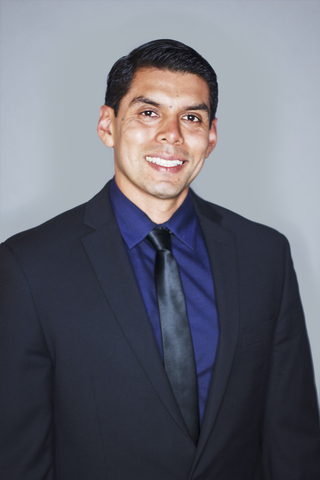 SAN DIEGO, CA, 5/16/17 – Thomas Jefferson School of Law is pleased to announce the winner of the Samuel Kossack '15 Social Justice Award is 2L student Jaime Figueroa for his contributions to the community.
Thomas Jefferson School of Law created this award in memory of alumnus Samuel Kossack, who himself was a champion of social justice, helped those who were less fortunate achieve equity and dignity. The award was presented by Dean Guernsey and the parents of Samuel Kossack, Ron and Alice Kossack.
Jaime Figueroa is a 2nd year law student who has a passion for creating opportunities and access to higher education for at-risk students.
Prior to law school, Mr. Figueroa worked with local teenagers in Oceanside to better their lives and avoid the need to join gangs. Since then, he has become a prominent figure in the Oceanside community and works closely with different public school officials and agencies including the mayor, the city council, the police department, high schools and other community groups. Each year, Mr. Figueroa organizes an event to remember the gun violence that resulted in the death of two Oceanside teenagers.
Currently, he is working on creating accessible public transportation from low income areas to the local Mira Costa community college. Mr. Figueroa also organizes and hosts Free Application for Federal Student Aid (FASFA) and college preparation workshops for young adults.
"Sam Kossack was as a champion for service and social justice, so it is truly an honor to receive this award that embodies Sam's legacy," said Jaime Figueroa (2L). "My family and I are sincerely thankful for the Kossack family and blessed by their generosity."
The mission of Thomas Jefferson School of Law is to provide an outstanding legal education for a nationally-based, diverse student body in a collegial and supportive environment with attention to newly emerging areas of law, particularly those related to technological development, globalization and the quest for social justice. Located in Downtown San Diego, Thomas Jefferson School of Law has evolved into an innovative, cutting-edge law school, devoted to the individual needs and success of its students. More information is available at
www.tjsl.edu
.
—- END —-
CONTACT: Thomas Jefferson School of Law Director of Marketing and Communications Edgar Hopida, 619-961-4314 or 619-913-0719,
ehopida@tjsl.edu
Email Thomas Jefferson School of Law