Yuasa System Co. Simplifies Testing Of Flexible Displays With Lineup Expansion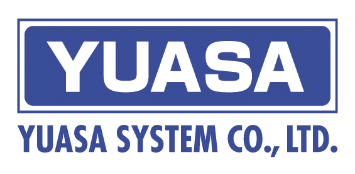 LOS ANGELES (SID Display Week, Booth #1434) May 23, 2017 – Yuasa System Company Ltd., the inventors of the Tension-Free™ Endurance Testing System, will be introducing two new products at the SID Display Week show designed to make the testing of flexible displays quicker and with more consistent results.
Complementing Yuasa System's existing product lineup of testing machines, the new Cartridge Loading mechanism and External Controller package are for those involved in the research and manufacturing of flexible and wearable displays, such as smartphones, tablets, and wearables.
They can be employed individually or simultaneously with Yuasa's testing machines.
"These two new options are important additions to our product line to enhance user operability" said Yasuhisa Okazaki, executive vice president of Yuasa System Co. Ltd. "We're setting new industry standards for faster and more reliable results in the testing of flexible displays."
The Cartridge Loading mechanism allows users to load planar samples, like flexible displays, onto a cartridge which then mounts on the testing machine. The sample can be removed for examination on a microscope, for example, and quickly placed back on the testing machine in exactly the same position as it was before the examination.
The External Controller package can be used to take electrical measurements of resistance during endurance testing. Additionally it can control the testing machine with the user's laptop, setting the number of operations, the speed and timing, and can use the results of the electrical test to change the operation.
Yuasa System Co.'s FS Jig with the Cartridge Loading mechanism and desktop motor package will be available next month for approximately $22,000. The External Controller package is compatible with all recent desktop motors and available this September for approximately $4,800.
ABOUT YUASA SYSTEM COMPANY LTD.:
YUASA System Company Ltd. designs and manufactures automation and endurance testing systems using their own in-house mechanical, electrical and software engineering. They began work on Tension-Free™ systems in 2012. YUASA System has offices in Tokyo and Osaka, Japan, a factory in Okayama, Japan, and a U.S. office in Silicon Valley. For further information, contact
info@yuasa-system.jp
.