Haverhill High Partners with Chyten Education to Provide Strategic College Success Program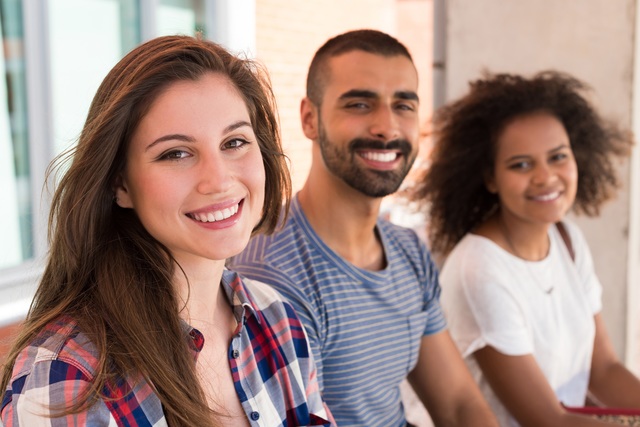 June 9, 2017 - In recognition of the increasingly competitive college admission landscape, Haverhill Public Schools is partnering with Chyten Education to provide a strategic college success program that will provide each Haverhill High student with the best strategies, support, and programs to achieve their college aspirations.
Each year, college admission grows more competitive, and students find that even with sterling grades, high test scores, and laudatory letters of recommendation, they need something else to help set them apart from a pool of talented applicants.
This need is what led Haverhill High to partner with Chyten for a comprehensive program focused on admission success. This program is an extension of the school's mission, Haverhill "is dedicated to ensuring each learner meets or exceeds rigorous academic standards to become a citizen with integrity, skills, and the resources to succeed in the global community."
Chyten Education, a local leading expert in academic excellence, test prep, and college admission, has created a custom program in support of Haverhill High students as they prepare for college-entrance exams and begin the application process for higher education.
For over 30 years, Chyten has used proven, proprietary methodologies to help thousands of students achieve perfect or near-perfect scores on college-entrance exams and prepare for college success. No company has placed a higher percentage of students into top US colleges and universities, and Haverhill Public Schools sees this as a natural next step toward maintaining improvements seen in student outcomes over the last few years.
"Haverhill High School and Chyten Education share a core belief that all students have the potential to attain a college degree," said Chyten CEO Neil Khaund. "The desired outcome of this program is to encourage students to see that higher education is within their grasp. Haverhill Public Schools is setting the bar for districts looking to be fully responsive to the needs of learners. Their commitment to creating a college culture among high school students is unique."
This unique combination of test prep and college counseling is the first of its kind in the area. The program will focus on test prep for juniors and college counseling for both juniors and seniors, with the aim of increasing admittance at tier I four-year universities and securing increased scholarship funding for Haverhill graduates. The program is housed on-site at Haverhill High during school hours and is absolutely free to Haverhill students, thus ensuring broad and equal access, as well as maximized benefit to participants.
Students will work closely with Chyten's test prep and college application experts on developing a test prep and college application timeline. During the school day, juniors will take an SAT prep course to maximize test scores. Both juniors and seniors will work with on-site college counselors to build a personal brand, dig deep into essay writing, understand application sequencing, and learn secrets about recommendation letters and college interviews.
"We're thrilled to offer this program to our students," said Haverhill Principal Beth Kitsos. "Our kids work extremely hard and have a lot to offer, and this partnership with Chyten gives us an opportunity to provide expert guidance as our students navigate the testing and admission process. We want to see all of our students find a college that's a perfect fit once they leave Haverhill, and this is an important next step toward achieving that goal."