South Shore Partners with Chyten Education to Empower Students as They Apply to College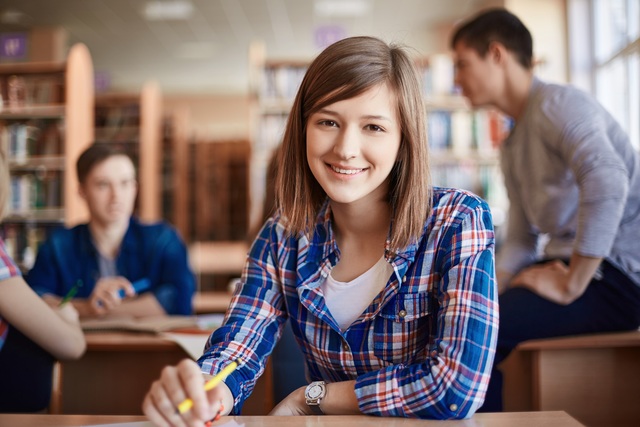 Norwell, MA's South Shore Charter Public School, which is publicly funded and chartered by the Board of Education of the Commonwealth of Massachusetts, has partnered with Chyten Education for the 2017-18 school year to provide a strategic college success program to South Shore students. The custom program will offer strategies and support that help students prepare more successfully for college entrance exams and the college application process.
South Shore is on a mission to "Inspire every student to excel in academics, service, and life." With small class sizes and an emphasis on inquiry-based learning, the result is a comprehensive academic program that prepares all students for success.
Part of that success includes helping students navigate the college admission process, which can often be a complex and overwhelming task for high school juniors and seniors and their families. The fact that the college admission landscape grows more competitive each year only adds to the obfuscation, but South Shore Charter Public School is taking action to help develop a more streamlined, transparent process for students instead.
Chyten Education, a local leading expert in test prep and college admission, has used proven, proprietary methodologies to help thousands of students achieve perfect or near-perfect scores on college-entrance exams and prepare for college success for over 30 years. No company has placed a higher percentage of students into top US colleges and universities-a perfect match for results-oriented South Shore.
South Shore already boasts a college acceptance rate of 100% of their graduating seniors, and over a third of the school's graduating classes from 2010-17 have qualified to receive the John and Abigail Adams Scholarship, among other grants, awards, and national recognition. The Chyten collaboration will tap into the school's already impressive results, giving students an edge to gain acceptance into more competitive top-tier schools and receive even more scholarship dollars.
"The goal of this program is to work closely with every student as they pursue their college goals and help them master the application process," said Chyten CEO Neil Khaund. "Our guidance is personalized and responsive, with a focus on increasing test scores and making each student's college application more focused and competitive."
For maximized benefits and accessibility, the program will be housed on-site at South Shore Charter Public School during school hours and is absolutely free to juniors and seniors. Students will work closely with Chyten instructors to develop a test prep and college application timeline. During the school day, juniors will take an SAT prep course to maximize test scores. Both juniors and seniors will work with on-site college counselors to construct a personal application package, explore essay writing, understand application sequencing, and uncover secrets about recommendation letters and college interviews.
Alicia Savage, Executive Director of South Shore Charter Public Schools, said, "We're excited for what this partnership with Chyten Education means for our students. Our students have much to offer higher institutions. We are looking forward to this program to help our students reach test scores that indicate ability, essays that reflect what a unique individual each student truly is, and to assist families in negotiating the financial aid process. This program could not come at a better time for South Shore Charter Public School."