Thomas Jefferson School of Law Student Bridget Madden (3L) Wins IDEA Student Writing Competition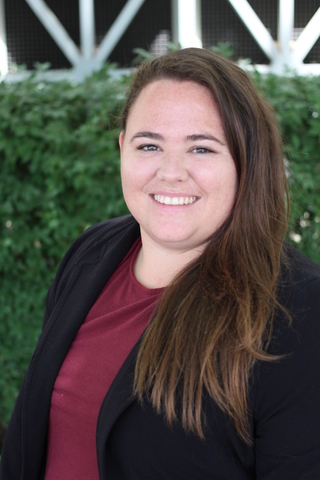 SAN DIEGO, CA, 6/28/17 – Thomas Jefferson School of Law today announced Bridget Madden, a 3L student, won the 2017 IDEA Student Writing Competition. This competition was organized by IDEA: The Journal of the Franklin Pierce Center for Intellectual Property from the University of New Hampshire School of Law.
To be eligible for the competition, students must submit a paper written solely by the student and focused on an area of intellectual property law. The first place winner receives $500 and publication in the journal.
This year, IDEA is in its 58th year of publication and attracts readers from both academia and practice worldwide as it strives to present the most cutting-edge information on intellectual property practice. The Supreme Court, Federal Circuit, and a number of district and circuit courts have cited articles from IDEA.
"I am honored to receive the 1st place award for the IDEA Student Writing Competition and am excited to publish my paper in a journal focused on Intellectual Property law," said Bridget Madden. "I greatly appreciate all of the opportunities Thomas Jefferson School of Law has given to prepare me for a career in patent law. The Intellectual Property Fellowship Program and the Patent Clinic were instrumental in preparing me to write this paper. I want to specifically thank Professor Brenda Simon for supervising my paper and graciously providing me with guidance throughout the writing process."
The mission of Thomas Jefferson School of Law is to provide an outstanding legal education for a nationally-based, diverse student body in a collegial and supportive environment with attention to newly emerging areas of law, particularly those related to technological development, globalization and the quest for social justice. Located in Downtown San Diego, Thomas Jefferson School of Law has evolved into an innovative, cutting-edge law school, devoted to the individual needs and success of its students. More information is available at
www.tjsl.edu
.
—- END —-
CONTACT: Thomas Jefferson School of Law Director of Marketing and Communications Edgar Hopida, 619-961-4314 or 619-913-0719,
ehopida@tjsl.edu
Email Thomas Jefferson School of Law