Santa Barbara Bar® Products Receive Non-GMO Project Verification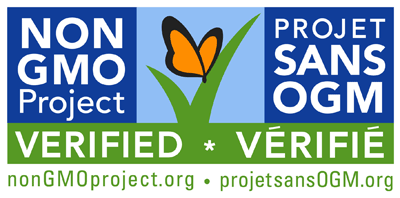 Santa Barbara, Cali. – Santa Barbara Bar, the makers of a delicious line of wholesome, gluten-free superfood-filled nutrition bars, is pleased to announce that all of its products have achieved Non-GMO Project Verified status. Non-GMO Project verification is one of the most meaningful food safety standards available today.
Santa Barbara Bar's product line includes Coconut Almond, Cranberry White Chocolate, Dark Chocolate Almond, Mango Lemon, and Peanut Chocolate Cherry nutrition bars, all of which are now Non-GMO Project Verified.
"It was important to me to create the best-tasting nutrition bar on the market today, with all-natural ingredients that consumers can trust in and feel good about," said Peter Gaum, founder and president/CEO of Santa Barbara Bar Co. "We're proud to be able to offer a delicious product that caters to consumers who prefer to avoid GMOs," Gaum added.
A GMO, or genetically modified organism, is a plant, animal, or microorganism that has had its DNA altered or modified in some way using genetic engineering. This can include modifications using recombinant DNA methods ("gene splicing"), gene modification, or transgenic technology (in which genetic material from one organism is inserted into another organism).
Genetic modification is a relatively new science-one that creates potentially unstable combinations of plant, animal, bacterial, and viral genes that do not occur in nature and could not occur through traditional crossbreeding methods.
Products verified by the Non-GMO Project have undergone stringent third-party verification to ensure they contain no genetically modified organism (GMOs). Third-party verification is the gold standard for product labeling and certifications, ensuring that products have been evaluated by an independent party for compliance standards developed by industry experts.
"Non-GMO Project Verification is a rigorous and detailed process, and we are proud to have achieved the certification," said Gaum.
Consumers today are increasingly concerned about how their food is sourced, and the Non-GMO Project's signature butterfly image has become one of the most widely recognized symbols among health-conscious consumers.
Santa Barbara Bar Co. is committed to providing consumers with safe, nutritious, and delicious products crafted with the highest-quality ingredients-without exception.
Santa Barbara Bar products are sold nationwide at natural food stores, major supermarkets, and convenience stores, including Sprouts Farmers Markets, select Whole Foods locations, 7-11 stores, Circle K stores, select Costco locations, Meijer supercenters, Jewel-Osco, Giant Eagle supermarkets, and Nordstrom E-Bars. Please visit our locations page to learn more about where our products are sold, or shop online.
About Santa Barbara Bar Co.
Santa Barbara Bar is a line of healthy, delicious nutrition bars created by the owners of a wholesale bakery in Santa Barbara, California. The nutrient-dense bars are packed with wholesome ingredients, and the company is committed to producing superior quality products using only the finest natural, non-GMO ingredients.
The inspiration behind the creation of Santa Barbara Bar was a tasty snack initially made for family, friends, and local customers. Today, the delicious line of nutrition bars, which has flavors including decadent Peanut Chocolate Cherry and refreshing Mango Lemon, is available at retailers across the nation. Santa Barbara Bars are the ideal choice for health-conscious consumers. For more information about Santa Barbara Bar Co., visit us online at
http://sbbar.co/
.
About the Non-GMO Project
The Non-GMO Project offers North America's only third-party verification for non-GMO food and products. The organization is dedicated to building and protecting a non-GMO food supply, a mission it achieves through consumer education, marketing support to Non-GMO Project Verified brands, and retailer training and support.
The Non-GMO Project is the market leader for GMO avoidance. The organization's signature butterfly seal has received the highest ranking for meaningfulness from Consumer Reports. Learn more about the Non-GMO Project here.
Contact Information
Peter Gaum
http://sbbar.co/
855-722-2701