CarCovers.com Has Turned 9 years Old and They Want To Give Their Customers Something To Celebrate About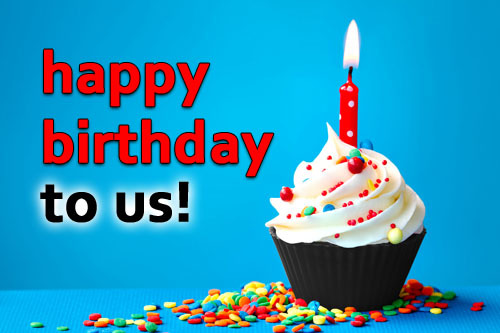 July 17, 2017, Pittsburg, CA –
CarCovers.com
is proud to announce its 9th year as the leading provider of car, truck, van, motorcycle, and SUV cover solutions. In an era where rising costs for automobiles is at an all time high, and solutions for protecting people's investments are far and few between; CarCovers.com has been the solutions based provider for nearly a decade.
CarCovers.com began operations in 2008 when CEO J. Volk launched the company from his garage-based home office. CarCovers.com quickly gained market attention and a band of loyal car loving enthusiasts, which has become one of the major driving factors in the company's success.
After quickly gaining market share the CarCovers.com CEO identified several key areas where his company could really outshine the competition. Starting with careful product selection and testing, then finding and sourcing the best candidates to manage the fast growing enterprise. Next, CEO J. Volk focused on refining the customer service department and the role it plays within the organization.
As the CarCovers.com CEO closes in on his first decade of successful business he has learned a lot over this short amount of time. His biggest takeaway is that customers are the lifeblood of his business, and with that, the CEO, and his entire organization have decided to pass the birthday savings over to you.
"It's Our 9th Birthday & We're Giving Away Savings All Day Long! We have reached a milestone in our business! After 9 years of success in business, we want to give you, our valued customers, something back for making us a success.
For one week only, starting July 17th, 2017,
CarCovers.com is giving their customers
an additional $20.00 off of their already low, low sales prices for new customer purchases as long as it is an order that is over $100 that is within the contiguous U.S.
For the FIRST TIME EVER commencing on July 17th, 2017, CarCovers.com will allow an additional $10.00 off of their already low, low sales prices for new customer purchases that amount to a minimum of $100.00 USD and that the shipping area is located outside of the contiguous U.S." - CEO J. Volk stated.
As a business grows and expands, it needs to stay innovative and fresh - CarCovers.com is that company. They are a young and versatile company that is diverse, and fast paced. An organization that is dedicated to their customer's needs and their vehicle's well-being. Not only has CarCovers.com been the go-to company for vehicle preservation for almost a decade, now they are emerging into other markets off of the open road.
As the CarCovers.com customer base has expanded over the past 9 years, the company has focused primarily on quality product selection for its success. The products that help preserve what their customers cherish the most. These products help ensure that their customer's needs and demands for vehicle protection are met.
As the company turns towards the future they will still focus on quality product delivery, with an emphasis on customer experience. The CarCovers.com CEO knows that great companies are no longer built on a solid product alone. It takes quality in every facet of a business to provide the consumer with the best and most enjoyable experience from start to finish.
To take advantage of these great savings head on over to
www.CarCovers.com
or call them today 800-385-3603.