RumbleOn's Technology is Bringing Big Changes for Motorcycle Buyers, Sellers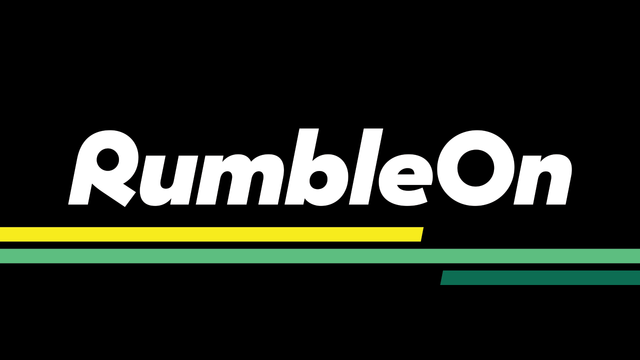 July 14, 2017 - Charlotte, NC: Online buying, selling, and financing of vehicles has long been existent, but technology company RumbleOn is paving the way for the motorcycle industry. Now, motorcycle and recreational vehicle enthusiasts can take advantage of a whole new wave of technology and experience an easier, faster way to buy and sell their vehicles online.
Headquartered in North Carolina,
RumbleOn
is launching their revolutionary ideas and change the way motorcycles are bought and sold online. As a technology company, RumbleOn's vision is clear: to deliver consumer-driven solutions within the motorcycle market and be the first to market a real instant cash offer platform for motorcycles.
"There is significant consumer demand to buy and sell motorcycles quickly and easily online, but there hasn't been adequate technology to do this in the past via a single site," said RumbleOn Founder and CEO Marshall Chesrown. "At RumbleOn, we have created a complete end-to-end supply chain solution to fully cater to the online appraisal, listing, and motorcycle sales market whether you are a dealer or consumer.
We are the only company that provides a real instant cash offer platform for motorcycles, and we are excited to be the first to deliver guaranteed same-day payment. It's fast, easy, fun, and all online. We've made it simple to buy or sell your next motorcycle in minutes from your living room, not by spending hours on the showroom."
Through a single online platform, RumbleOn's Marketplace allows consumers the ability to submit their motorcycle for appraisal quickly and easily. Within minutes, a cash offer is provided to the user for their bike. They have the option to accept this offer for same-day payment or list their bike for sale with RumbleOn's listing vertical to popular listing sites. It is RumbleOn's goal to have this online platform recognized as the most trusted and effective solution for the sale, acquisition, and distribution of recreation vehicles and provide users an efficient, fast, transparent, and engaging experience.
RumbleOn, Inc. was founded in 2016 to create a unique, capital light, and disruptive e-commerce platform facilitating the ability of both consumers and dealers to buy, sell, finance, or auction pre-owned recreation vehicles. RumbleOn is lead by management with established leadership and innovation experience in vehicle supply chain solutions, online technology, and growth operating strategies.
About RumbleOn
RumbleOn provides a unique online marketplace solution for the acquisition and distribution of recreational vehicles. The RumbleOn platform allows consumers and dealers to buy, sell, list, and auction recreational vehicles online. RumbleOn provides the only real liquidity source and access to what is expected to be the largest virtual inventory on the planet.
RumbleOn.com
is a fun and easy-to-use website and mobile app with market leading technology and transparency. RumbleOn is currently publicly traded on the OTC under the symbol RMBL. For more information please contact
press@rumbleon.com
.