FDS, Inc. Announces Newest Member of Leadership Team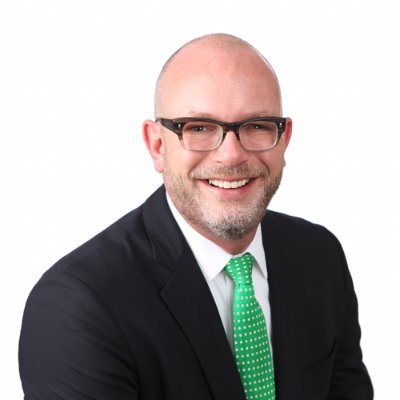 August 14, 2017 – Fort Worth TX – FDS, Inc. is proud to announce that Jason Ausili, PharmD has been named Vice President, Product Development and Clinical Care. In this role, Mr. Ausili will be responsible for the following products: myDataMart, a leading-edge business intelligence tool for pharmacies, and eNGAGE, a comprehensive patient management solution.
Mr. Ausili, a licensed pharmacist, most recently served as NACDS Director of Pharmacy Affairs. Ausili previously served as health quality leader at Target Corp., where he developed and executed a healthcare quality strategy for over 1,660 pharmacy locations, focusing on improving health outcomes for patients and decreasing the overall cost of healthcare.
Ausili received his doctor of pharmacy degree from Butler University and conducted pre-pharmacy studies at Illinois Central College. Ausili has served on the Board of Directors for the Pharmacy Quality Alliance (PQA), as well as numerous other professional affiliations.
"I'm very excited to leverage my diverse pharmacy experience to help the team at FDS anticipate the future needs of pharmacists and provide forward-thinking solutions during a time of positive change within our profession," stated Ausili. "Due to the company's innovative focus on pharmacy technology, we are well-positioned to help pharmacies meet their business, operational, and patient care needs, throughout this critical stage.
"Jason brings a wealth of knowledge to the advancement of neighborhood care," said Peter Fianu, President at FDS. "His skills will help him to provide effective leadership on issues such as quality metrics and innovative value-based payment models as FDS works to help our customers drive revenues and patient outcomes."
About FDS, Inc.:
FDS is a pharmacy-centric healthcare technology company dedicated to helping our customers succeed in today's complex and multi-faceted healthcare ecosystem. We believe in leveraging the power of data and developing solutions that change the way healthcare is delivered today, tomorrow and in the future. Our industry knowledge, technical expertise, and scalable, cloud-based platforms are utilized by thousands of customers to solve the many industry challenges pharmacies face each day. FDS' tools help improve profitability and streamline pharmacy workflow while enhancing clinical care and operational effectiveness. Such solutions include automated medication synchronization services; business intelligence analytics and reporting; Star Ratings and Population Health Management; DME and medical billing; third party reconciliation services and patient communication portals to name a few. At FDS we strive to be the most trusted partner in the pharmacy healthcare industry for you and your patients. For additional information or request a demonstration, please visit our website at
www.fdsrx.com
or call us at (877) 602-4179.